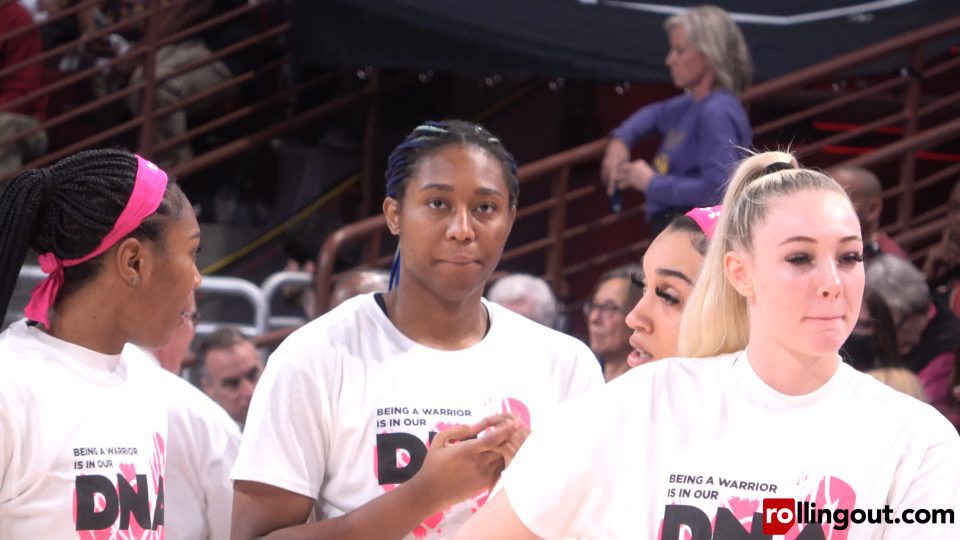 As the college basketball season recently concluded, the start of the WNBA season has already arrived. At 7 p.m. ET on April 10 on ESPN, 36 names are set to be called as many amateur basketball players will begin their professional careers.
Here are five names to look for in tonight's draft.
Aliyah Boston, South Carolina
Boston has been touted as the projected No. 1 pick in this year's draft for over a year now. The 2022 National Player of the Year, the center's defense stands out as one of the better draft prospects in recent years. After averaging 13 points and 9.8 rebounds her senior season, Boston is expected to thrive more offensively in the WNBA because of more one-on-one coverage.
Diamond Miller, Maryland
The 6-foot-3 guard can do it all on the floor. Miller grew up playing the guard position, but her height gives her the ability to cover positions from point guard to power forward. Her size and versatility are what makes her a top-three prospect this year.
Elena Tsineke, South Florida
Bailey Caldwell of FanSided listed Tsineke as one of his three sleeper prospects in this year's draft. This past season, she averaged nearly 18 points on a 45.2 percent field goal average.
Haley Jones, Stanford
Standing at 6-foot-1, the athlete has the floor vision and passing ability of a guard. Despite her struggles of shooting from three-point range, Jones has still found ways to be a viable option on offense for the Cardinals. In 2021, after leading Stanford to a national championship, Jones earned Outstanding Player honors.
Jordan Horston, Tennessee
Horston has consistently been one of Tennessee's best players for the past two seasons. During the 2021-22 season, she averaged 16.2 points and 9.4 rebounds per game. She was named a 2023 All-American Honorable Mention after averaging 15.6 points and 7.1 rebounds.