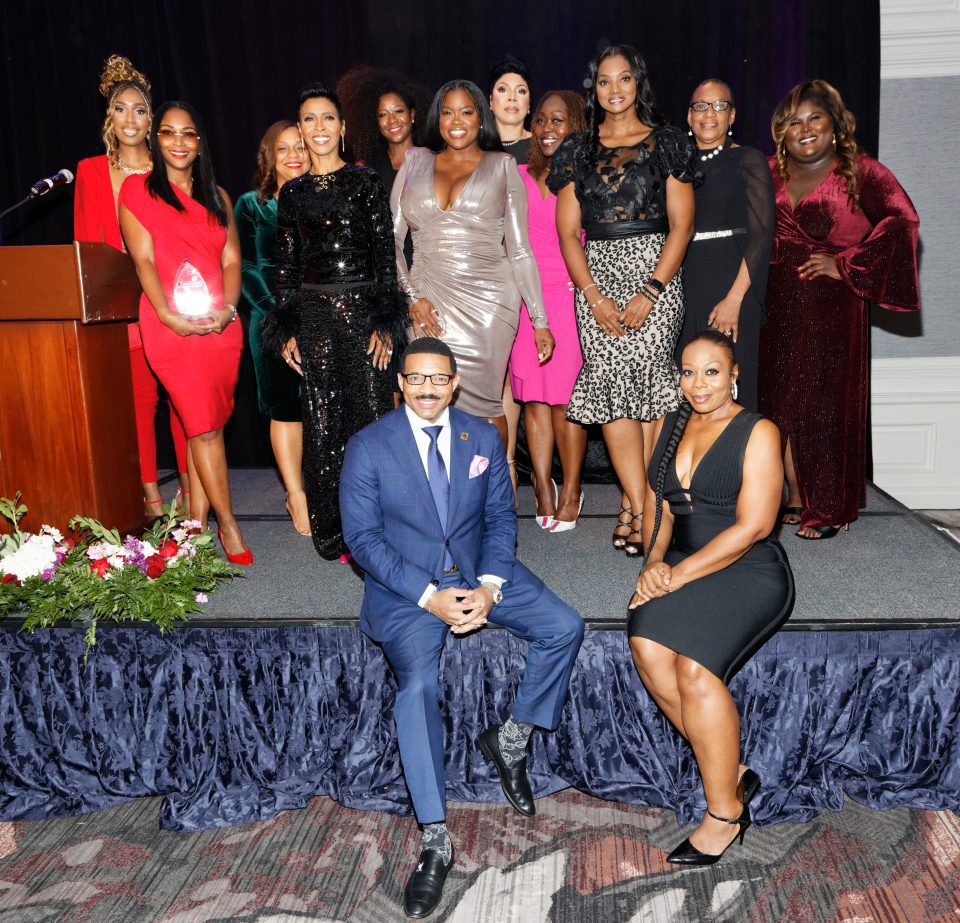 (ATLANTA, GA) – Sisters with Superpowers (SWS) is a multifaceted program designed to honor, celebrate and uplift women of color. The program honors individuals who use the power of their voices in multiple spaces and help to bring together phenomenal women in their respective industries to give them their flowers. This event provides us with the opportunity to recognize the contributions made by talented local culture creators who create safe spaces for their city and their communities.
We have curated the SWS phenomenon into a 10-city series of celebrations, honoring women whose superpowers come through inspiration, sacrifice and their commitment to themselves and others to thrive. Our SWS Awards Dinner recognizes women whose achievements and dedication have made a significant impact on countless lives. This illustrious group of honorees consists of entrepreneurs, corporate executives, and civic and cultural trailblazers.
Our renowned group of Atlanta honorees empowers the community through hard work, sacrifice, and perseverance. This year's ten-city tour kicks off in Atlanta on Thursday, May 4 at The W Hotel Downtown Atlanta. We invite you to join us as we celebrate the accomplishments of these powerful leaders. The event will consist of an elegant evening of celebrating achievements and eloquent story-telling by our remarkable honorees. Doors will open at 6:45pm, and the program begins promptly at 7pm. For more information about this and past SWS Awards, visit our website. The event's attire is cocktail.
If you are unable to attend this event but would like to sponsor a table for high school seniors/college students, you may purchase tickets here.
The 2023 Atlanta Sisters with Superpower honorees include:
Agatha Achindu, Integrative Nutrition Health Coach | Life Unprocessed
Queen Afua, CEO & Founder |Queen Afua Wellness Institute
Lattisha Latoyah Bilbrew, MD, FAAOS, Orthopaedic Surgeon, Hand and Upper Extremity Specialist | Resurgens Orthopaedics
Amika Carter, Founder | Beya Salon Studios
Beverly Ferguson, Senior Director, Community Affairs | Georgia-Pacific
Chinwé Foster, Owner and Managing Attorney | Foster Law Firm
Ryland Gore, Breast Surgical Oncologist
Crystal Love, Entrepreneur | Marry We, Group Elopements
Tenille Perry, Business Consultant, Entrepreneur | Perrylane Consulting
Jena Roscoe, Head of Government Affairs and Public Policy | Operation Hope
Odette Shirley, Entrepreneur, Founder & CEO | Maison Jouvence
Jocelyn Slaughter, Physician, Owner and Entrepreneur | The Healthy Woman