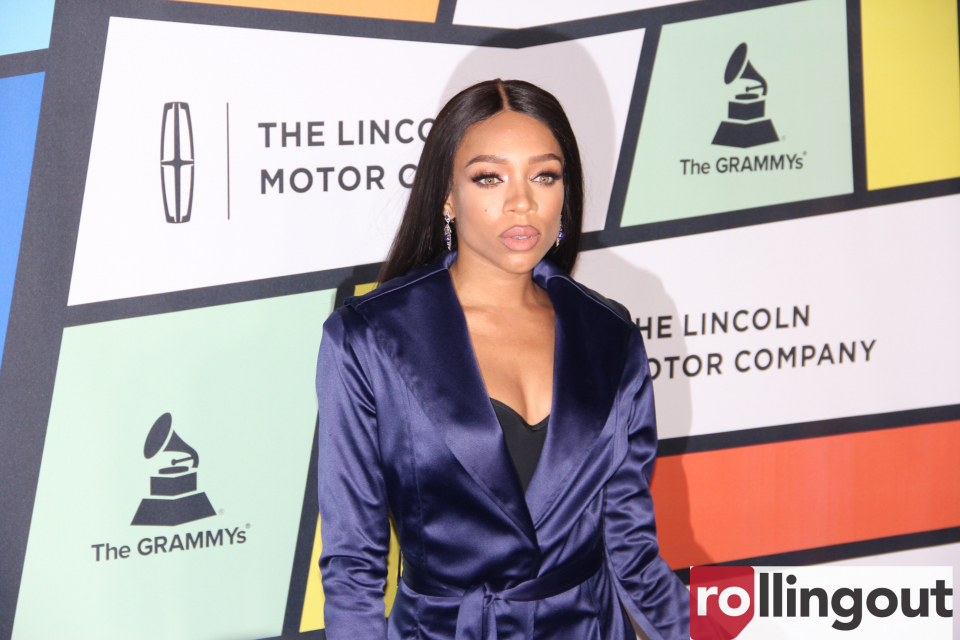 Lil Mama,  who's real name is Niatia Jessica Kirkland, is celebrating 15 years in the music game with her infamous song "Lip Gloss," released in 2008. The rapper, singer, actress and host originally from New York is now rebranding herself with a cosmetic and jewelry collaboration.
On April 30, 2023, Lil Mama released a visual for her new beauty brand Vaniteaset Cosmetics, and the collaboration with jewelry company Aporro for her "It's Poppin" collection.
The video featured Lil Mama looking at herself in a vanity mirror while the instrumental to "Lip Gloss" played in the background. During the short clip, she showcased some of the products that would be available for purchase, including eye shadow, makeup brushes, highlighter and lip gloss. Her jewelry collection includes charm bracelets and nameplate necklaces.
The multi-hyphenate kept things pretty vague but simply stated in her Instagram caption, "Coming soon."
This is not Lil Mama's first beauty endeavor, she previously partnered with i-Envy by Kiss for their joint venture, 3D XOXO lashes in 2020.
Lil Mama seems to be focusing mostly on acting opportunities and entrepreneurial endeavors. Her Instagram page is making a fresh start too.
It appears that the artist has archived past photos and videos, and this beauty brand will be the start of a new journey in her career.