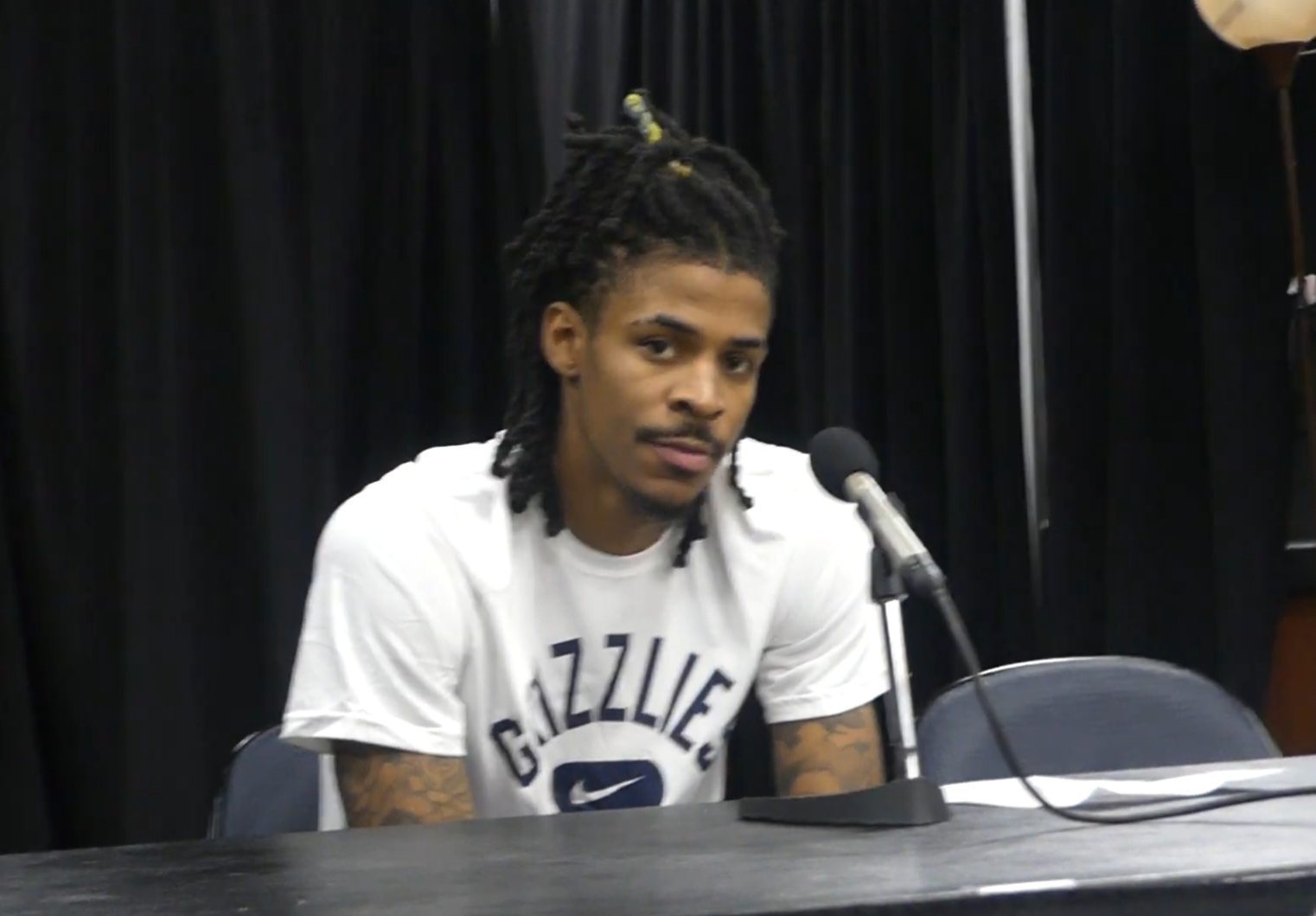 Just over two months after being suspended for doing it on his own Instagram Live, NBA superstar Ja Morant appeared to have been once again flashing a gun on Instagram Live this weekend.
Ja Morant was allegedly seen showing off a gun on IG Live yesterday 😳 pic.twitter.com/fdhjBbIn9c

— Legion Hoops (@LegionHoops) May 14, 2023
Morant was dancing in a car with his friends to NBA Youngboy when the camera flashed over to the Memphis Grizzlies star apparently holding the weapon for a split second before his friend quickly re-directed the camera back in his direction.
You can view the full clip below. A language warning for the lyrics of the song on this Mother's Day.
since everyone saying it's photoshopped lol here's the full video for context…… pic.twitter.com/kR0hUAIoDc

— s *♱ (@supszns) May 14, 2023
After being suspended in March for flashing a gun in the strip club on his Instagram Live, Morant went to counseling in Florida and admitted he's been dealing with mental health issues and has been using alcoholism to cope. Earlier this offseason, Morant was spotted at a private event drinking out of a glass of Casamigos.
Ja Morant drinking Casamigos in the club listening to Young Boy while Tee Morant hypes him up 😂pic.twitter.com/xjNuHQCS3r

— The Game Day Hoops (@TheGameDayHoops) May 7, 2023
His suspension ended up being eight games.
"It's been tough," Morant told ESPN's Jalen Rose in a sit-down interview after his suspension. "The support of my teammates, my coaches, the whole Grizzlies organization being behind me, reaching out to me and checking on me kind of helped me. Obviously, I wish I was out there on the floor with them. Each and every night, we go out there and battle, but I had to be there for myself.
"Me taking this time away to learn how to be there for myself, learn how to do a better job with managing my stress would not only make me better but make us better as a team."
Months after Morant predicted a Grizzlies run to the NBA Finals, telling ESPN's Malika Andrews he was "good in the West," Memphis lost in six games to the Los Angeles Lakers in the first round.
"Yeah, I don't mind. I said it," Morant said about the prediction after being eliminated in the playoffs. "I'll deal with it."
Other alleged incidents Morant or those affiliated with him have been accused of include assaulting a trash-talking 17-year-0ld during a pickup basketball game at his house, assaulting a security guard at a mall and pointing a gun's laser at an employee of the Indiana Pacers.