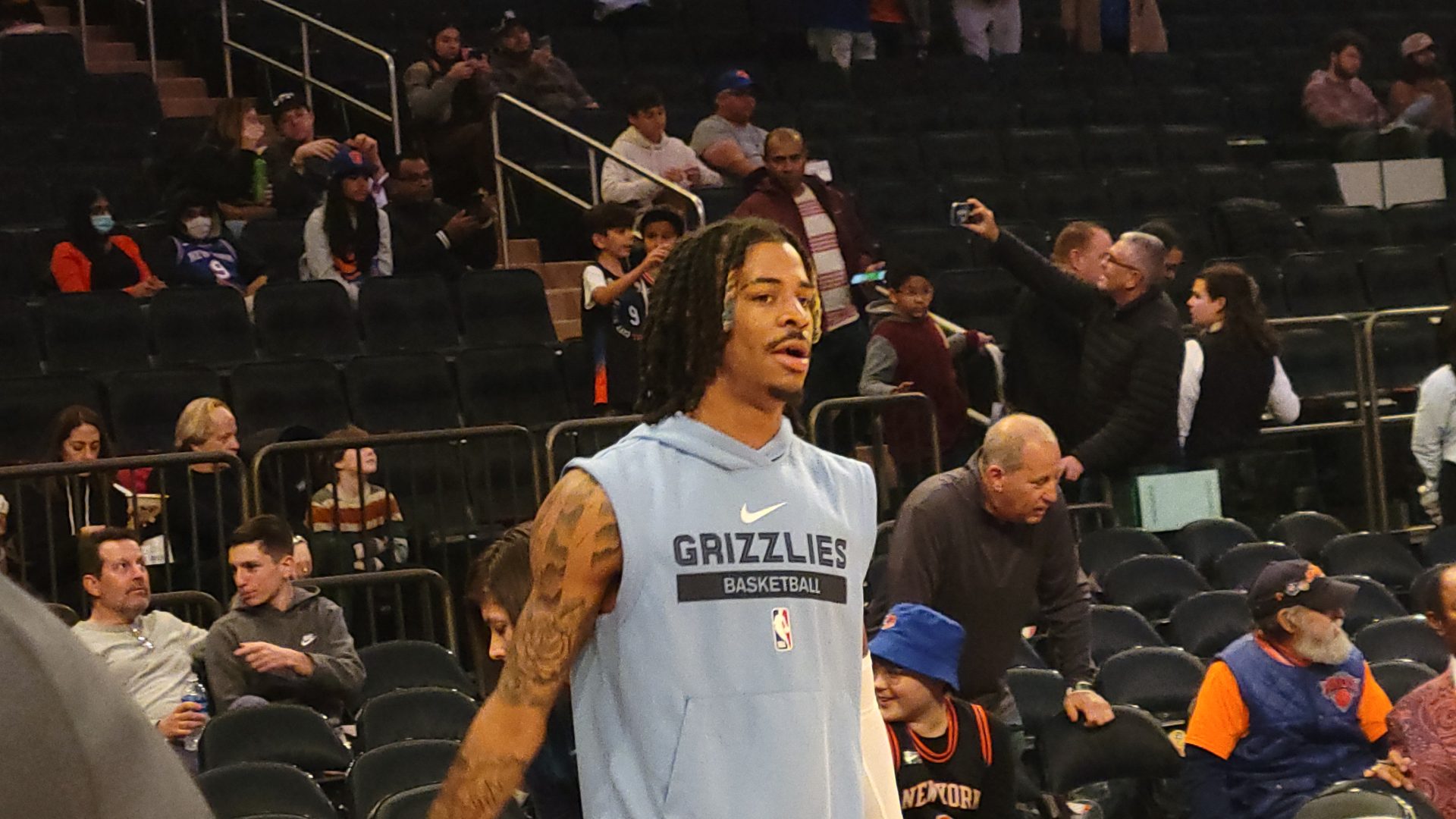 A cousin of Ja Morant is attempting to put forward the story that the gun the superstar was wielding in a recent Instagram video was a fake pistol.
During the latest airing of "The Breakfast Club" morning radio show, guest host Claudia Jordan explained that she was told by Morant's camp that the pistol Morant was seen waving in a car with friends in May 2023 was not real. This marks the second time in two months that Morant will be suspended after wielding a gun in public.
"My sources say that the relative in the car, in the backseat, had a toy gun in the car — the gun is not real — and he was playing around with it, passed it over to Ja, and that got caught on [Instagram] live."
Jordan added that the Morant's crew relayed to her that the NBA Commissioner Adam Silver is allegedly aware the gun was a toy.
"Now the video was sent to Adam Silver, NBA, allegedly. They have it, and they say the gun looks extremely fake like it's obviously a toy gun, but according to my source, allegedly, Adam Silver is still going to go through with the suspension. [It's] looking like it should be about 30 games even though they know it's a toy gun …"
Longtime host Charlamagne tha God vehemently refuted the relative's alleged testimony.
"That's the best excuse y'all can come up with? If it was a toy gun, why not say that from the start? Why issue an apology for a toy gun?"
A fellow veteran host of the Power 105.1 show, DJ Envy, added that "most toy guns … usually have an orange tip on the majority of them."
Charlamagne also pointed out another damning fact that makes the relative's account simply not plausible.
"If it was a toy gun, why did your man put the camera phone down when [he] started waving it? Why did he move the camera? Y'all have to come up with a better excuse."
The trio of hosts agreed on the fact that the NBA is a private corporation, and subsequently reserves the right to respond to a player's misconduct in the manner it deems appropriate.
NBA Commissioner Adam Silver addressed the Morant debacle at the beginning of the NBA Finals on June 1. He told the assemblage of national media that his office procured additional information and has decided on what ramifications will be imposed on Morant.
"I would say we probably could've brought it to a head now, but we made the decision," Silver said, adding, "and I believe the players association agrees with us that it would be unfair to these players and these teams in the middle of this [NBA Finals] series to announce the results of that investigation."