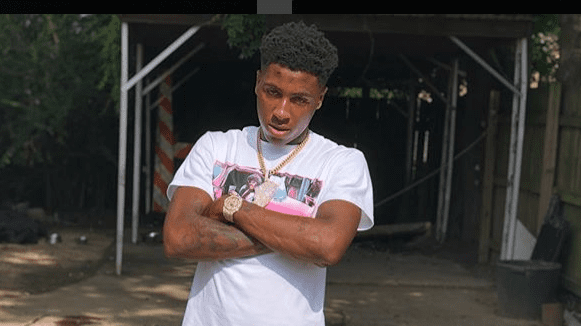 NBA YoungBoy doesn't back down from any situation. On June 20, the Baton Rouge, Louisiana native, had a few things to get off his chest after being dissed by John Gotti III's sister weeks ago.
After Floyd Mayweather and John Gotti III faced off in a boxing match, Nicolette Gotti sent a threat on Instagram to Floyd's daughter, Yaya Mayweather.
"@floydmayweather your daughter was ran through by an animal with 12 different baby mamas — your little circus animal — your all a pack of zoo animals… I swear on my kids I'm coming for your daughter it may be 2 years 3 years from now but I'm coming c—."
That "animal" Nicolette was referring to was YoungBoy, and though it took him some time to respond, he made sure to stand his ground.
NBA YoungBoy reacts to John Gotti III's sister calling him an animal pic.twitter.com/mhsCSlncBR

— SAY CHEESE! 👄🧀 (@SaycheeseDGTL) June 21, 2023
"I hope you do that b—- the worst way, two, three years from now. I don't give a f— it ain't my business, I hate that h–," YoungBoy said. "And when it come to her daddy, that n—- don't need to be in my mentions, I don't f— with him. Your brother lost the fight, every dog have they day, that's how it go."
If it wasn't obvious before that YoungBoy still has tension with Floyd and his daughter, it's evident now, while still calling out Nicolette for dissing him.
"I idolize your daddy," YoungBoy said. "Next time you ever disrespect me, y'all gone have to bomb me. Have a blessed day, beautiful."