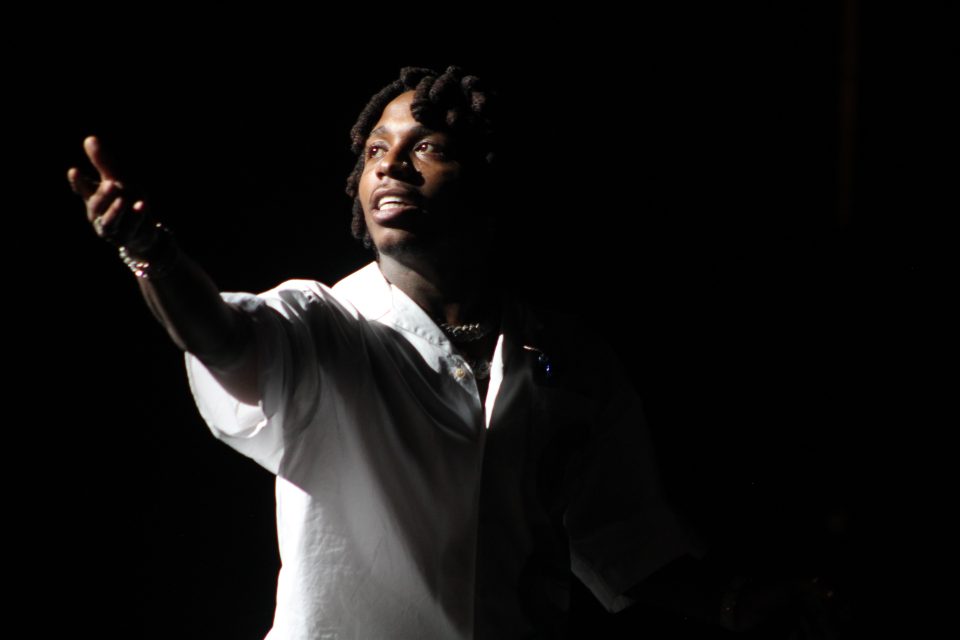 Music fans point out the irony in the recent arrest of Jacquees because he was charged with alleged assault in suburban Atlanta, but they say it appears the singer is the one who took the beat down.
Jacquees mugshot goes viral after being arrested for simple battery & obstruction https://t.co/52WCdDsvQr

via @GwinnettSO pic.twitter.com/a2bLIpihi1

— HipHopDX (@HipHopDX) June 25, 2023
On Monday, the self-proclaimed "King of R&B" responded to his quick stint in the Gwinnett County Jail on Friday, June 23, 2023, in Gwinnett County, Georgia, which connects on the northern edge of the ATL.
The facts remain sketchy, but the police report obtained by Fox News stated that the singer, whose birth name is Rodriguez Jacquees Broadnax, got into a verbal altercation that degenerated into a physical skirmish. The episode popped off at Local Tap restaurant inside the Mall of Georiga in Buford. He is accused of arguing with security and allegedly choking a female employee.
Jacquees has been charged with battery and willful obstruction of law enforcement officers. XXL reported that Jacquees was released after dropping just $40 on a $3700 bond.
The 29-year-old "B.E.D." crooner later appeared on his Instagram story on Monday where he explained to his 5.7 million followers that he was unbothered and undeterred. The arrest is not stopping his tour, which he says will continue to Phoenix and then to Minneapolis and beyond. He also took pains to tell his fans that he did not take an "L" in the alleged fight, though he did not explain what went down.
Fans, however, remain skeptical of that claim and said it looks the balladeer got bashed at the restaurant.
"Look like somebody else should be arrested for hitting him," one fan surmised.
While another commenter opined: "Judging by his face he's the victim."
A third person queried, "Y'all sure batter someone or did he get battered 😂?"
While a fourth respondent asked, "Was there police brutality? Because he looks like someone lumped him up."