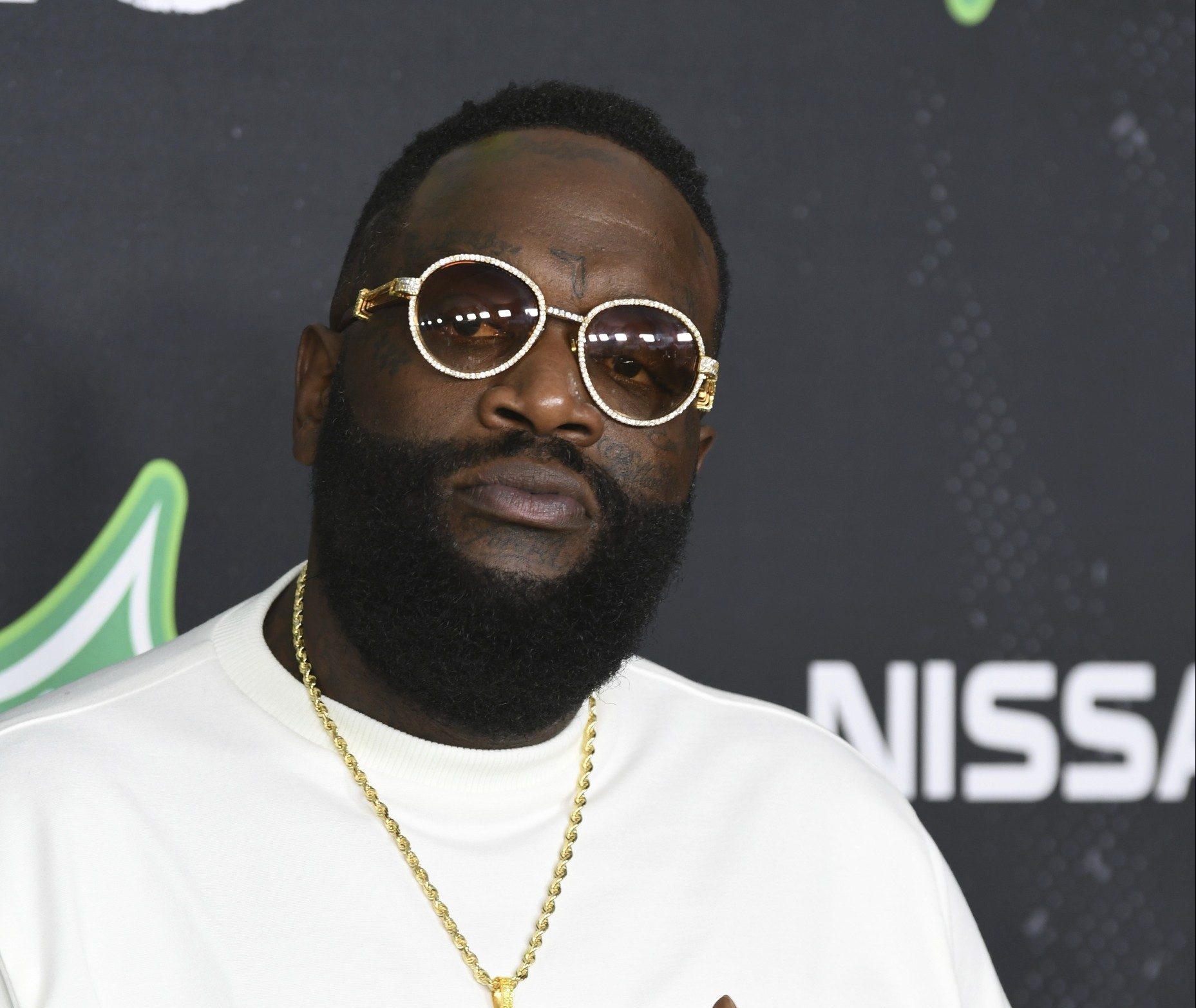 Based upon recent events, there are a few things that are evident about music tycoon Rick Ross: he loves his massive buffaloes; he cherishes his annual car and bike shows, and he enjoys every opportunity to flex on Instagram.
On Monday, July 10, 2023, Ricky Rozay introduced his 18 million Instagram followers to a marvel they've probably never laid eyes on before — a $20 million wristwatch.
The exorbitantly priced accoutrement was specially delivered to the Maybach Music Boss by gemstone luminary Jacob the Jeweler so that Ricky could admire the timepiece's grandiosity and meticulous design.
"I'm excited. It's amazing. And just thanks for getting it to the city for me to try on," the rapper said on his FaceTime call with Jacob. "This is the billionaire."
Rick Ross says his $20M watch took 3 years to make 💰https://t.co/52WCdDsvQr pic.twitter.com/9QpJz5uGcS

— HipHopDX (@HipHopDX) July 10, 2023
Ross handled the watch like a newborn baby as he delicately touched it a few times before cradling it in his hand and displaying it on his IG story.
"From my perspective, it's a beautiful thing. It's a beautiful moment. This is an amazing timepiece. It took over three and a half years to collect the stones," Ross said as he continued to salivate over the watch before speaking to his IG followers. "These are not emerald green stones. These are Tsavorites."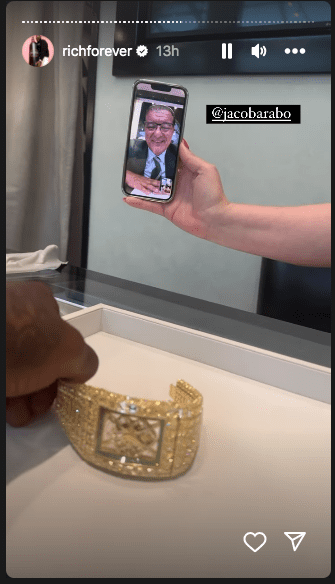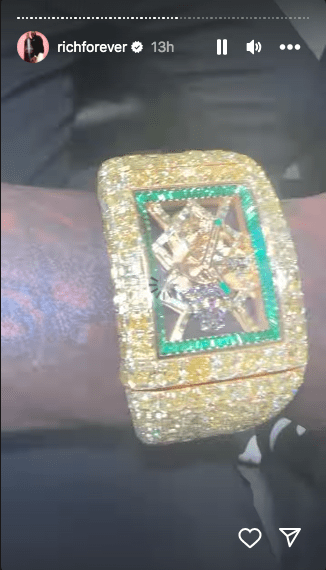 Ross also informed his fans that this watch is a one-of-a-kind piece of jewelry.
"This cannot be duplicated. This cannot be replicated," he proclaimed proudly.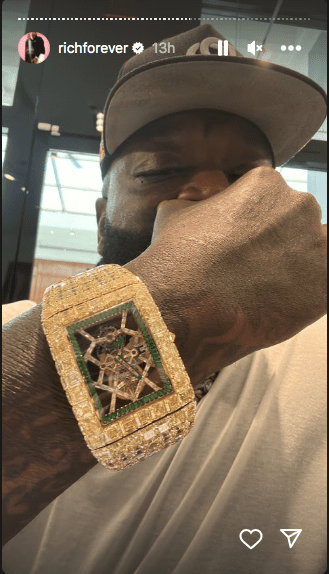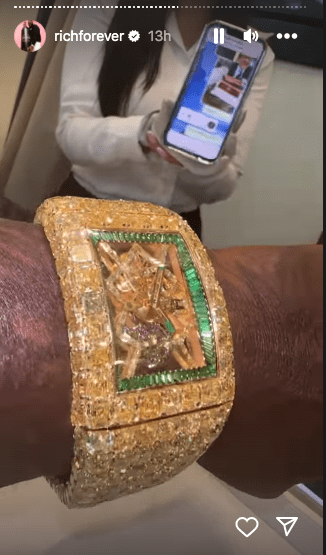 Ross also took the time to celebrate this spectacular occasion with the handlers by indulging in expensive libations that appeared to be a champagne called Belaire.