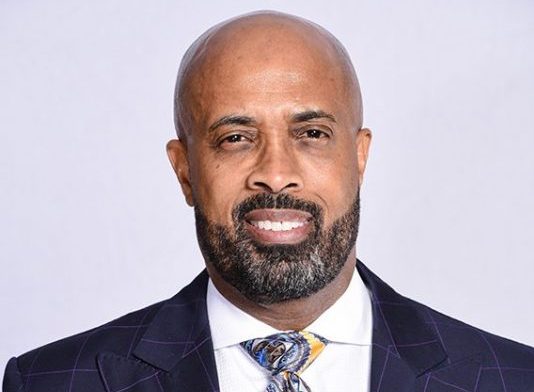 There is a new leader at the Rainbow PUSH Coalition. On July 15, a day before the organization's 2023 convention, the Rev. Jesse Jackson named the Rev. Frederick Douglass Haynes, III as the new president and CEO.
"Rev. Jesse Jackson has made the world a better place, breaking down barriers, opening previously locked doors of opportunity, fighting for justice and refusing to take 'no' for an answer on behalf of those who have no voice," Haynes said in a statement. "Rainbow PUSH has been the organizational vehicle that he has driven in the movement for justice. I am honored and humbled that he has 'tapped' me to serve as his successor as the President and CEO of this great organization."
Jackson announced his retirement on June 15. In recent years, the 81-year-old has been apologetic about his speech due to his Parkinson's disease and his prolonged battle with a severe case of COVID-19.
Haynes, 62, also said he's grateful for the example Jackson has set for him.
"Rev. Jackson has been a mentor and I have been greatly influenced and inspired by this game-changing social justice general, international ambassador for human rights, and prophetic genius," Haynes said. "Sadly, justice and human rights are under attack in the nation and around the world. The work of Rainbow PUSH is as necessary as ever and I am committed to standing on the shoulders of Rev. Jackson and continuing the fight for freedom, peace, equity, justice and human rights."
Haynes is the senior pastor of Friendship-West Baptist Church, a megachurch in Dallas, Texas, with over 13,000 members. Haynes remains the church's senior pastor after the new announcement. Pastor David McGruder has been named the church's executive pastor.
Haynes has a reputation of being a social justice pastor and advocate for marginalized communities with the nickname "the drum major for justice."
In 2022, Haynes received the Joseph R. Biden Jr. Presidential Lifetime Achievement Leadership Award in Community Service. In 2016, he was inducted into the International Civil Rights Walk of Fame.
Haynes has led his church to donate over $1 million to HBCUs. The church has also donated over $2 million in scholarship assistance to students who are members of the church and the Dallas area. The Dr. Frederick D. Haynes, III Global Preparatory School, located on the campus of Paul Quinn College in Dallas, is named after Haynes. The prep school serves students in grades 6-12 who look to enter the International Baccalaureate program.