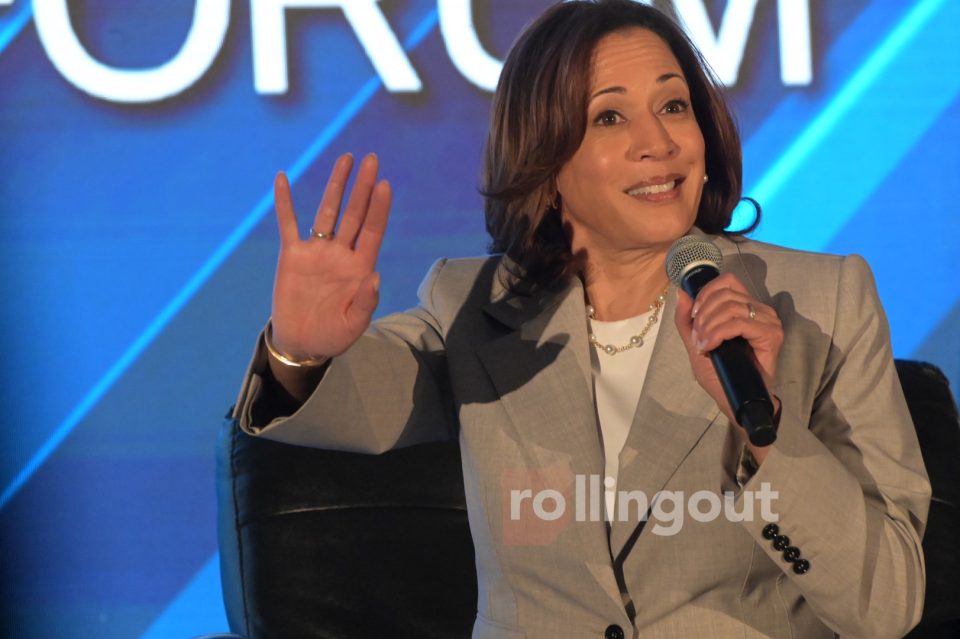 Florida Gov. Ron DeSantis has ordered the state Board of Education to implement the highly controversial classroom instruction that African Americans benefitted from the brutal and bloody institution of slavery.
Florida Public Schools are now set to instruct students that slavery was good for most Blacks because they were taught useful trades such as agricultural work, painting, carpentry, tailoring, domestic service, blacksmithing, transportation and other skills, NBC News reports. 
The new teaching standards include troubling language that "slaves developed skills which, in some instances, could be applied for their personal benefit," according to the 216-page document on the state's 2023 standards for the teaching of social studies.
Vice President Kamala Harris was incensed upon learning of the Florida State Board of Education standards and blasted Florida's governor at the Delta Sigma Theta Sorority Inc.'s 56th national convention in Indianapolis, according to CNN. 
"Speaking of our children, extremists pass book bans to prevent them from learning our true history — book bans in this year of our Lord 2023," Harris, 58. said.  "And while they do this, check it out, they push forward revisionist history."
"Just yesterday in the state of Florida, they decided middle school students will be taught that enslaved people benefited from slavery," Harris continued. "They insult us in an attempt to gaslight us, and we will not stand for it."
Harris is in agreement with the Florida Education Association, a statewide teachers' union representing about 150,000 teachers. They vehemently denounced DeSantis and the Florida State Board of Education because they also want to teach that Blacks were also perpetrators of violence during race massacres.
The Florida Education Association particularly opposes DeSantis' "instruction includes acts of violence perpetrated against and by African Americans but is not limited to 1906 Atlanta Race Riot, 1919 Washington, D.C. Race Riot, 1920 Ocoee Massacre, 1921 Tulsa Massacre and the 1923 Rosewood Massacre."
FEA said DeSantis' proposal is "a disservice to Florida's students and are a big step backward for a state that has required teaching African American history since 1994."
"How can our students ever be equipped for the future if they don't have a full, honest picture of where we've come from? Florida's students deserve a world-class education that equips them to be successful adults who can help heal our nation's divisions rather than deepen them," Andrew Spar, president of the union, said in the statement.
"Gov. DeSantis is pursuing a political agenda guaranteed to set good people against one another, and in the process he's cheating our kids," Spar said. "They deserve the full truth of American history, the good and the bad."