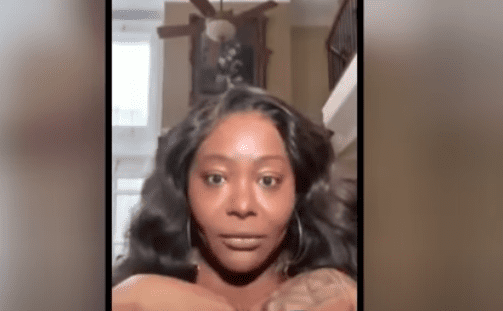 Social media socialite and personality Ts Madison went volcanic on YouTuber Tasha K for allegedly betraying their friendship to trash Madison on the "Unwine With Tasha K" podcast.
The volleying of venomous insults at each other stems from Tasha K's latest episode where she defends comedian Jess Hilarious during her social media crum with Ts Madison over the topic of transphobia. Tasha accuses Madison of throwing subtle jabs at her when Madison invited Tasha K on her show last year. When the show aired, Madison titled the segment "Bloggers Who are Liars," making Tasha feel some kind of way.
Tasha never forgot the alleged slight. So when Jess Hilarious and Madison had their verbal spat this past week, Tasha saw her opening and she read Madison for filth.
"Ts Madison pissed me off," Tasha K began. "When people show you who they are you believe them. The only thing foundational about Ts Madison is her excellent foundation that she wears on her face to try to compete with us [women]." 
https://www.instagram.com/reel/CvI0w74Ashc/?utm_source=ig_embed&ig_rid=2d9c900e-ded3-45f8-878b-8e1d5012da5d
Tasha also took the liberty to show Madison's passport to the world and claimed that Madison was throwing around the term "transphobia" for clout:
https://twitter.com/RoyalPrince01/status/1684327707696300035
Some social media users predicted that Madison would clap back with fire. And, right on cue, what Madison unloaded on Tasha on her own podcast with what was tantamount to an inferno.
Ts Madison dragging Tasha K pic.twitter.com/xueirpdMnJ

— chris rodgers. (@cxrodge) July 26, 2023
Social media was blown back by the ferocity of Madison's response to Tasha K and indicated so on Twitter:
The way @TsMadisonatl1 just read Tasha K down to the white meat 🔥 pic.twitter.com/XWMceU5UXh

— Inga (@sauvignonelle) July 26, 2023
See what happens when you don't stfu Tasha k pic.twitter.com/ALYsjMrOOv

— Big Girl Slay 💋 (@Biggirlslay) July 26, 2023