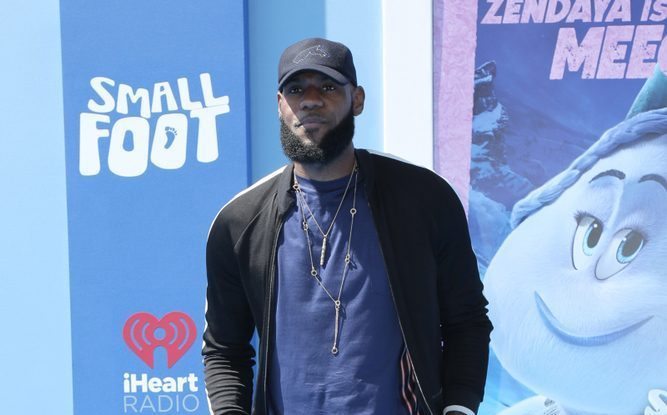 I Promise School, the educational facility built by LeBron James in his hometown of Akron, Ohio, is under fire after its eighth graders failed to pass the state's math test for the past three years.
After the damning findings were published by the Akron Beacon Journal, a LeBron James Family Foundation spokesperson said they are going to "invest" in the students long term. 
"When we started this work to wraparound students through education, we entered this partnership with Akron Public School for the long haul," the person told Complex magazine. "Because this work requires a long-term commitment, hard work, and a lot of love and care. And that's what we bring each and every day because the I Promise School is more than a school."
The New York Times notes that this represents a reversal of fortunes for the much-ballyhooed school that opened to acclaim and impressive scholastic improvements in 2019.
"These kids are doing an unbelievable job, better than we all expected," King James told the Times in 2019. "When we first started, people knew I was opening a school for kids. Now people are going to really understand the lack of education they had before they came to our school. People are going to finally understand what goes on behind our doors."
Arriving at a crossroads, the new principal Stephanie Davis said the institution's overall progress will be measured over time. 
"Of our incoming 8th graders, 32 percent met their annual typical growth in reading while 11 percent met their stretch goal for the year," Davis told the HuffPost, acknowledging small victories as they work toward the larger goal. "Despite not mastering the grade-level standards, 42 percent of students demonstrated growth in iReady math across their 7th grade school year. When working with students who are achieving below grade level, growth is as important as a measure of progress as proficiency. And the type of growth that is important to us is not made overnight. It takes time."