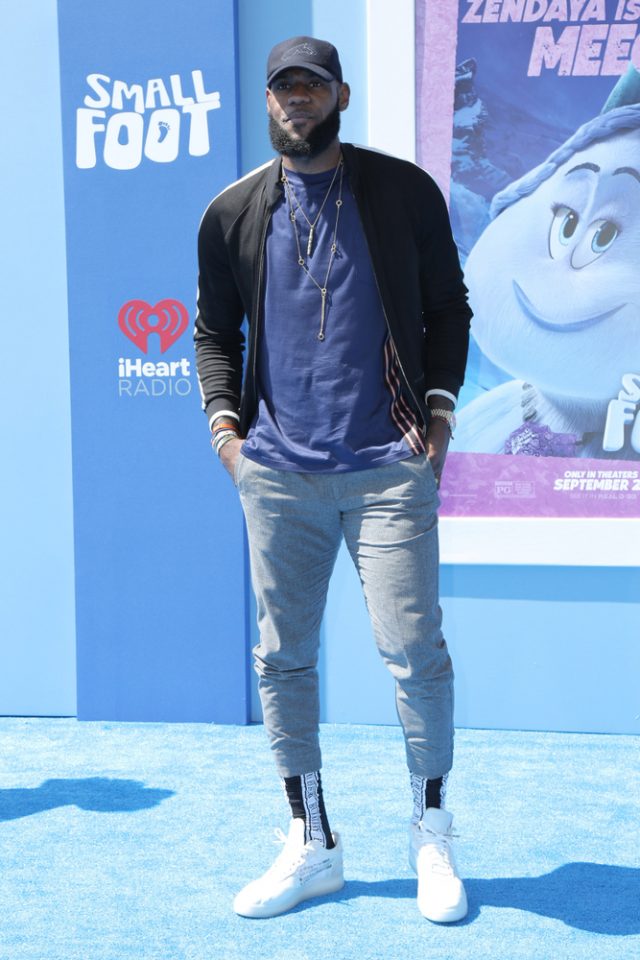 The LeBron James Foundation continues to expand its already impressive footprint in James' hometown of Akron, Ohio. The foundation has been heavily invested in education, job training, affordable housing and now health care resourcing.
The namesake foundation recently teamed up with AxessPointe Community Health Partners to construct a $3-million-dollar I Promise HealthQuarters facility, reports the Akron Beacon Journal. 
In 2023, the facility will provide a plethora of healthcare services, including medical, dental and optometry care, house on-site lab services and staff a low-cost pharmacy in Akron, about 40 miles south of the city where James was drafted by the Cleveland Cavaliers in 2003.
Additionally, the Coleman Health Services and Peg's Foundation will continue to provide mental health services as they have done for past five years, but both organizations will now be housed inside the I Promise HealthQuarters. 
"It takes a village to help raise a kid and make a true difference," James, 37, penned to his 51.5 million Twitter followers. "Love my kids and their families!"
I Promise HealthQuarters will offer:

❤️ Medical
🦷 Dental
👁 Optometry
🧠 Mental Health
💊 Pharmaceutical
🧪 Lab services

Available to our students, families, & the entire community AND within walking distance from the @IPROMISESchool, Village, Housing, & House Three Thirty! pic.twitter.com/qzzVzhEs9p

— LeBron James Family Foundation (@LJFamFoundation) June 7, 2022
"The greatest wealth for a community is good health," said Mark Frisone, executive director of AxessPointe. "The [LeBron James Family] Foundation understands this is for the community."
The new I Promise HealthQuarters will reportedly be built in proximity to the already existing I Promise School. James' foundation has also opened House Three Thirty, which provides workforce training; and the I Promise Village, which provides transitional housing for families. 
Additionally, I Promise Housing offers long-term affordable housing and the I Promise Institute at the University of Akron provides I Promise students with ancillary support for post-secondary education.