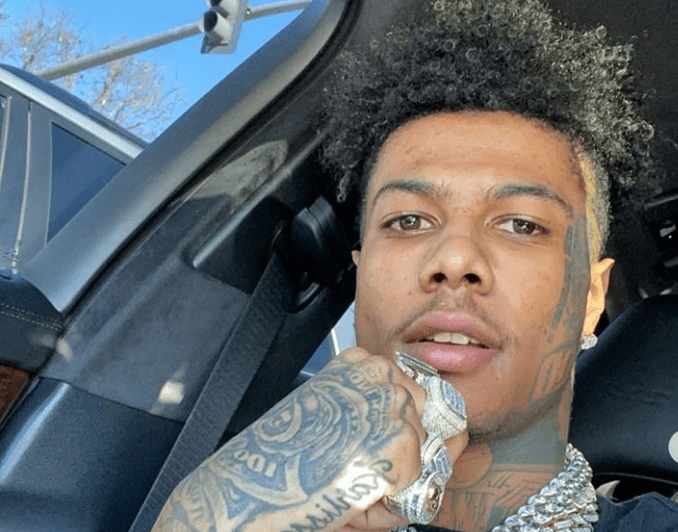 Blueface detractors are noticing a common denominator when it comes to toxicity ceaselessly swirling about the rapper, as he is seen in a recently released video going volcanic on his current girlfriend, Jaidyn Alexis. This is similar to the way he and his on-again, off-again girlfriend, Chrisean Rock, have interacted for years.
In the clip, Alexis was tasked by Blueface with uttering the following line in the studio: "Last time I checked, I checked out." However, she fumbled the phrase, causing the "Thotiana" rapper to explode at her.
"Damn! What the f—?" he roars in the clip. "What don't you know? What the hell? What don't you know? One plus one equals f—— two. What don't you know?"
Blueface explodes on his girlfriend Jaidyn Alexis for flubbing her lines in the studio https://t.co/52WCdDsvQr pic.twitter.com/b5Tr2wBmqr

— HipHopDX (@HipHopDX) August 17, 2023
Alexis indicated in the undated clip that she was nervous because Blueface is "mean" to her.
Alexis has taken quite a few L's recently about her musical capabilities, and it has played out in the public sphere, much to her chagrin.
On Aug. 13, Blueface's son Javaughn, 6, told his mother that her new track "Stewie" was trash. "This song sucks," he spat in the social media video, which caused his mother to recoil with shock.
Fans are very familiar with Blueface's frequent tirades. His and Chrisean Rock's years-long dysfunction and predilection towards violence have been well chronicled on their popular reality show "Crazy in Love" which, ironically, has been picked up for another season.