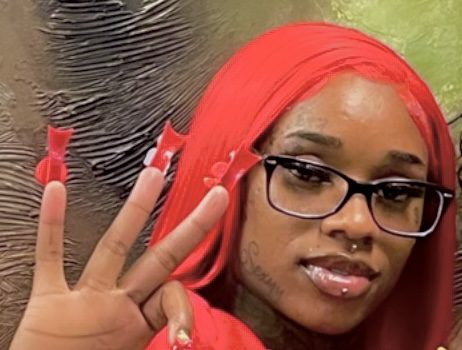 Janae Wherry, known as Sexyy Red, has been the main topic this summer with a couple of her popular hits like "Pound Town," "Pound Town 2" featuring Nicki Minaj, "Skee Yee," "Hellcats SRTs," and "Looking For The H— (Ain't My Fault)."
The buzzing female artist was recently called one of the 'realest rappers ever' by a multitude of fans after she was recorded rehearsing in a bonnet, nightgown, and slippers.
She was just added as an official opening act for Drake's "It's All a Blur Tour" for the remaining 30 dates.
not sexyy red doing sound check in her nightgown… she's so real…😭 pic.twitter.com/hzykg79BHH

— jay.☆ (@munch4spice) August 20, 2023
A couple of days before that announcement Sexyy Red and Sukihana performed their song "HOODRATS" at Popeyes after promising fans they would.
Y'all thought we was playing bout @popeyes ? pic.twitter.com/U3BW83UYOK

— Sexyy Red (@SexyyRed314_) August 17, 2023
The rapper is known for remaining true to herself by speaking freely, setting trends with her hair and fashion sense, and forming a cult following with her catchy lyrics.
Before she collaborated with Minaj, Sexyy Red had a feature on NLE Choppa's "S— Me Out" and Kali's "Area Codes: 314 remix" which both reached the Billboard Hot 100 list.
Later on, the song "Pound Town 2" featuring Nicki Minaj famously hit the Billboard Hot 100 debuting at No. 14 on Hot Rap Songs and No. 21 on Hot R&B/Hip-Hop Songs.
The rapper has been skyrocketing ever since.
Here are what some loyal fans love about her.
Let's be real , Sexyy red is one of the realest female rapper 's out. She don't cosplay , she don't try to change it up to impress me people , she just unapologetically her & I love it ❤️ https://t.co/HhoO3twt6y

— Jaz – BSW-S (@_beautifuljazzz) August 13, 2023
I love Sexyy Red so much. 😭 So real, so raw. 😚🫶🏾

— Jewelry Bae 💎✨♉️ (@ChrisB2Raw) August 16, 2023
I love how real Sexyy Red is lol. she has no filter at all.

— 𝐒𝐡𝐞𝐚 ᥫ᭡ (@SheaShee) August 18, 2023