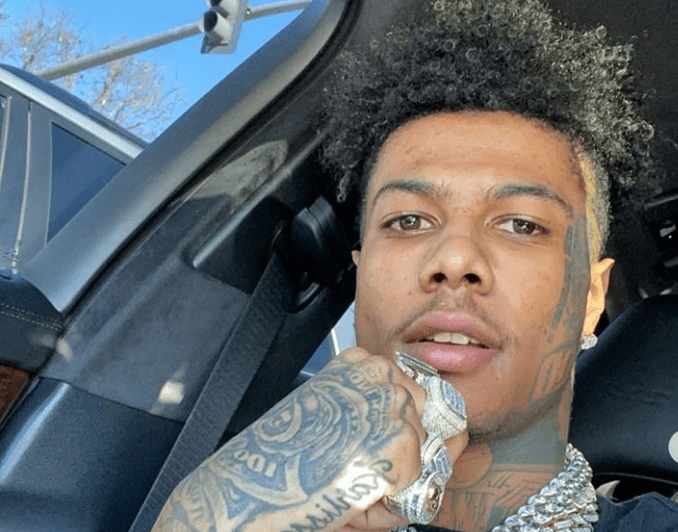 Rapper and reality star Blueface was stabbed while sparring with a partner in a Los Angeles-area boxing gym on Wednesday, Aug. 23, 2023.
According to accounts given to authorities and reported by TMZ, Blueface was going a few rounds with an amateur boxer inside a gym in the San Fernando Valley section of L.A. Without warning, an unknown individual burst through the front doors and took aim at the mercurial rapper. He made his intentions known immediately as he barked, "I'm gonna kill you" to Blueface.
The publication procured footage of the unofficial boxing match, but it cut off before the stabbing incident. The trainer inside the gym tried to get in between the assailant and Blueface who engaged in a verbal altercation of unknown origins.
Blueface, who is notorious for his hair-trigger temper, decided that the conversation had progressed far enough and began popping the man with multiple punches. That's when the guy brandished a knife and stabbed Blueface.
The on-again, off-again boyfriend of Chrisean Rock and the co-star of the hit reality show "Crazy in Love" was stabbed in the leg by the man before he fled the gym and dove into a black Tesla that reportedly had a Rottweiler in the car.
The injury Blueface incurred is non-life-threatening and he was tended to by first responders. The  scheduled amateur boxing match on Oct. 14 has now been canceled.