Cardi B is positioned to point her legal weaponry at another internet troll due to a different set of alleged lies propagated on social media.
The Invasion of Privacy rapper has threatened to unleash the legal hounds from the metaphorical law firm of Cut, Throat & Associates on a person who is allegedly using A.I. to purport that husband Offset is cheating on her.
The @ayywalker's post features a photo of Offset, and allegedly using a fake voice memo where Offset is allegedly attempting to set up a rendezvous with a woman on the sly.
The user included the caption, "Offset has allegedly cheated on Cardi B once again. How embarrassing."
Most dismissed the photo as it featured a person with a different body type and hairstyle than the one Offset is known for.
Cardi torched the X user, the platform formerly known as Twitter.
"All these little games that you guys want to play online, it's going to be over with," Cardi roared. "You're going to be getting sued, and we're going to make an example out of you. Yeah, and that was a terrible AI voice, by the way."
If you missed it https://t.co/Lxh1wm701l pic.twitter.com/87Uk9YG3js

— BackdoorBardi (@Backdoor_Bardi) August 22, 2023
Fans also looked askance at the veracity of the post because, following the disablement of the post, @ayywalker followed up with an image announcing Nicki Minaj's upcoming Pink Friday 2 album, which is expected to drop on Nov. 17.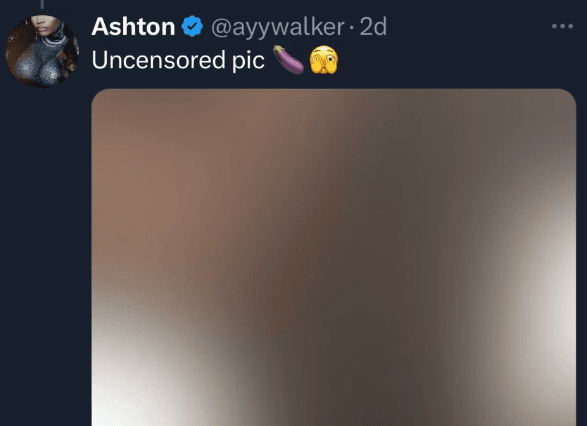 There is an antecedent to believe that Cardi will follow through on her vow to seek recourse for alleged slander against her and her family. The "Bodak Yellow" artist won a $4 million judgment against YouTuber Tasha K for saying that she was addicted to cocaine, that she drugged and robbed men for men, and had contracted a sexually transmitted disease. Tasha K has since rescinded her story and apologized to Cardi.