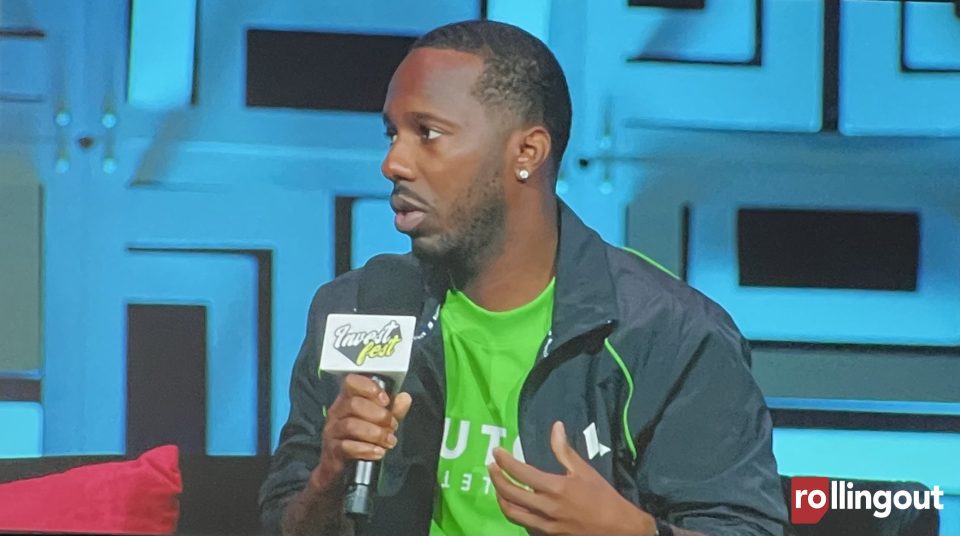 The complete story of Rich Paul hasn't always been told. Many sports fans know Paul has been longtime friends with NBA superstar LeBron James and that the baller eventually hired Paul, but many still may not understand why Paul and his Klutch Sports Group became the most popular agency for today's players to sign with.
On Aug. 27 at InvestFest in Atlanta, Paul told his side of the tale.
As the New York Times reported, Paul met James while selling jerseys out of his trunk. James was still in high school, while Paul was 21. The two formed a friendship that led to James hiring Paul once he was drafted in 2003. When Paul asked James what his title was, James told him he didn't know. In all of his years of working with James, Paul revealed during InvestFest that the most he made in a year was approximately $48,000.
All-in-all, Paul knew he couldn't ride the coattails of James for the rest of his life, and said his mother Gloria James was the only person to whom LeBron owed something.
"I'm glad I wasn't his blood brother because he would've had a certain level of guilt when I messed up," Paul said at InvestFest.
Here are the six ways Paul found success after he left the nest of working for LeBron James.
Respecting money
Paul said he still preserves his money with $55M in commissions in 2022, according to Forbes. While he sees a number of his clients taking private jets, he said he's just fine riding in Delta Comfort+.
Meaningful networking
The Klutch Sports Group CEO cited the missed opportunities many Black people have had. One of the main examples he used was not speaking to one another in the club.
"That doesn't make any sense," Paul said.
Any opportunity, especially around motivated and successful people, is perfect for introducing yourself and building relationships.
Bring value
When building relationships, Paul said he knew while working for James that he needed to provide value. So Paul became James' unofficial stylist and party promoter. James began asking him for advice and hired him as his agent. Paul facilitated the deal to bring the star back to the Cleveland Cavaliers in 2014.
Paul said while he wants to hire as many people as possible, people approaching him must provide value.
Find a lane in the ecosystem
As an entrepreneur who left being James' employee, Paul scouted the market to see what he wanted his next venture to be. When looking at agents, he noticed a void.
"The game is being monopolized by people who don't understand the game," Paul said.
At Klutch, Paul said his goal has always been to treat athletes like humans and not numbers.
Partner with an expert
To begin the Klutch Sports Group, Paul partnered with United Talent Agency, which represents everyone from 21 Savage to Issa Rae to Earn Your Leisure. He said starting the new venture, he could have failed multiple times and figured it out after years or partnered with an expert starting out the gate.
Building good habits
Paul emphasized the importance of age-old "good habits" in showing up on time and treating everyone you contact well.