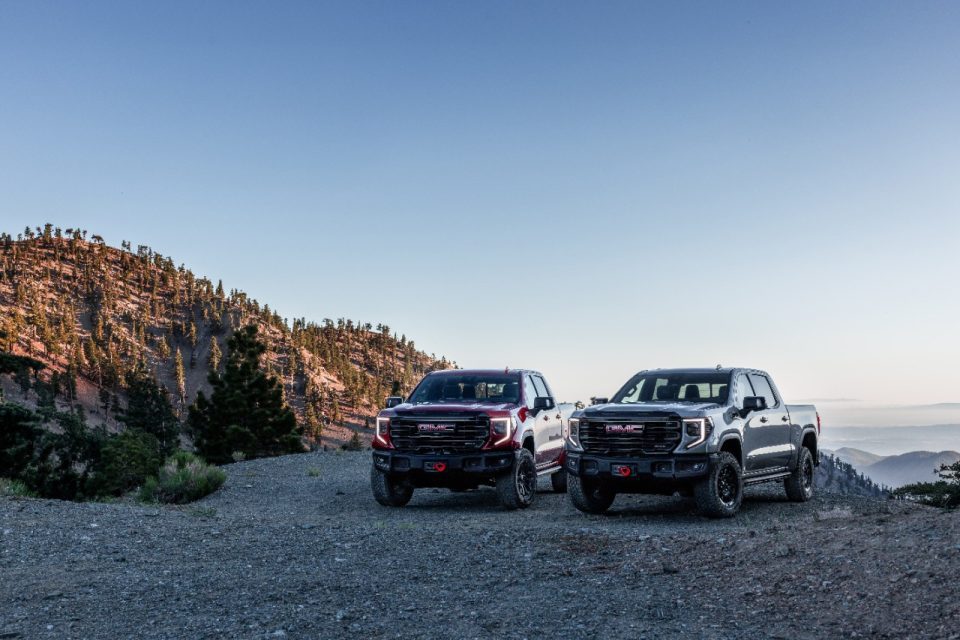 The 2023 GMC Sierra 1500 Denali Ultimate and GMC Sierra 1500 AT4X are two exceptional variants of GMC's renowned full-size pickup truck. While the Denali Ultimate offers unmatched luxury and refinement, the AT4X focuses on off-road capability. With powerful engine options, advanced technology, and versatile utility, both models provide an elevated driving experience tailored to specific preferences.
The 2023 GMC Sierra 1500 Denali Ultimate and AT4X display a commanding presence on the road. The Denali Ultimate boasts a stylish and sophisticated design, incorporating chrome accents and an iconic Denali grille for a distinctive look. On the other hand, the AT4X embraces its off-road prowess with a more aggressive and rugged appearance. It features a bold front grille, muscular fenders, and black exterior accents, emphasizing its capability in challenging terrains. Whichever model you choose, both the Denali Ultimate and AT4X are sure to turn heads.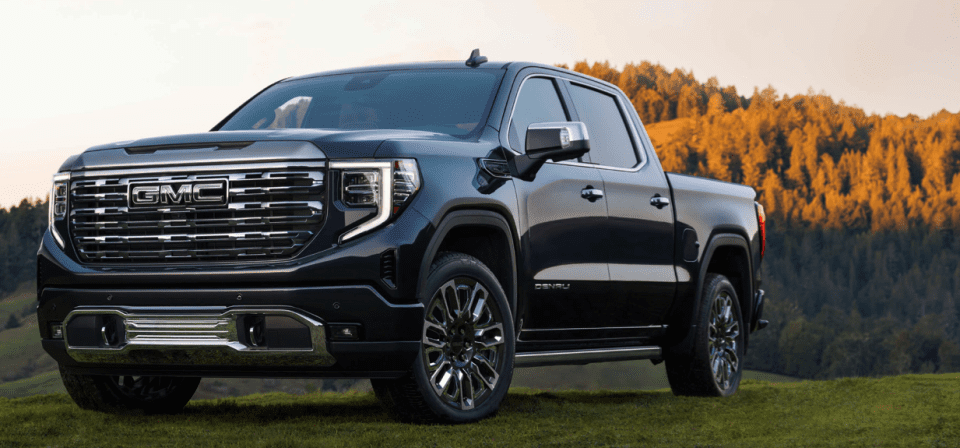 Inside the Denali Ultimate, premium materials, including authentic wood and supple leather upholstery, exude opulence and refinement. The Denali Ultimate also comes equipped with advanced features like heated and ventilated seats, a premium audio system, and a large infotainment display, delivering both comfort and convenience during every drive.
In contrast, the AT4X's interior focuses on durability and sheer capability. Rugged features, such as all-weather floor liners and unique AT4 branding, emphasize its adventurous spirit. The AT4X offers supportive seats with durable upholstery that can withstand the rigors of off roading. It also features intuitive technology like a large infotainment system, multiple USB ports, and wireless charging, ensuring connectivity and convenience in even the most remote environments.
The Denali Ultimate offers an abundance of advanced features, including a high-resolution touch-screen infotainment system, voice-activated navigation, wireless smartphone integration, and a premium audio system. Safety features, such as forward collision alert, blind-spot monitoring, and lane-keep assist, are also included to enhance the overall driving experience and safety of the occupants.

Similarly, the AT4X prioritizes technology that enhances the off-road experience. The Sierra 1500 AT4X comes equipped with an advanced off-road package, including Rancho shocks, skid plates, and a locking rear differential to conquer the toughest terrains. It also features a multi-camera system, providing a view of the surroundings, which is particularly useful when maneuvering in tight off-road situations.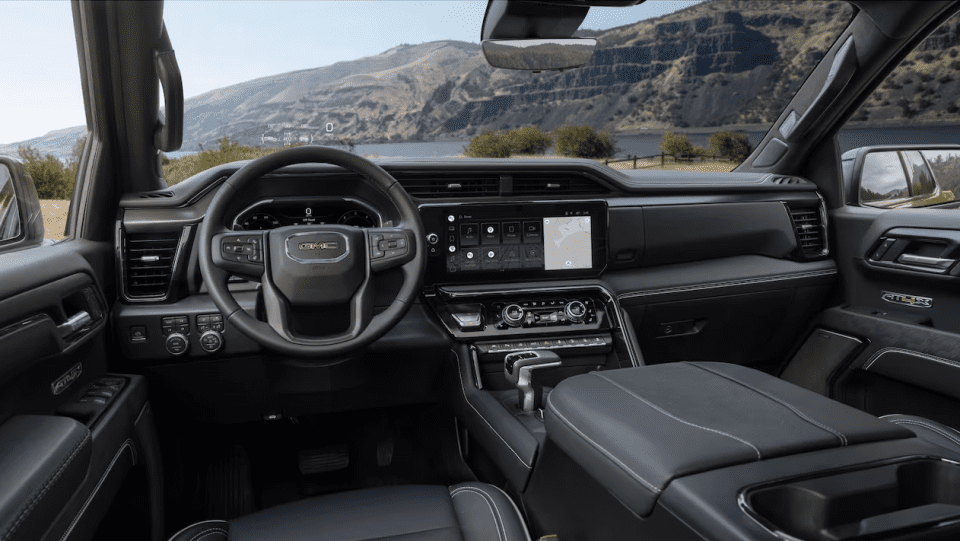 The Denali Ultimate excels with its powerful engine options, including the available 6.2-liter V8 engine, which delivers exceptional horsepower and torque for effortless acceleration and towing capacity.
Both the Denali Ultimate and AT4X prioritize safety with a range of advanced features. They come equipped with advanced driver-assistance systems, such as automatic emergency braking, lane-keeping assist, and adaptive cruise control, enhancing safety on highways and city streets. Additionally, rearview cameras, parking sensors, and rear cross-traffic alert systems provide added confidence during maneuvering and parking.
The 2023 GMC Sierra 1500 Denali Ultimate and AT4X offer distinctive choices for drivers seeking luxury or off-road adventure.  Whichever model you choose, the 2023 Sierra 1500 Denali Ultimate (tested model $82,855) and 2023 Sierra 1500 AT4X (tested model $90,935) deliver exceptional versatility, comfort, and performance for any driving scenario.