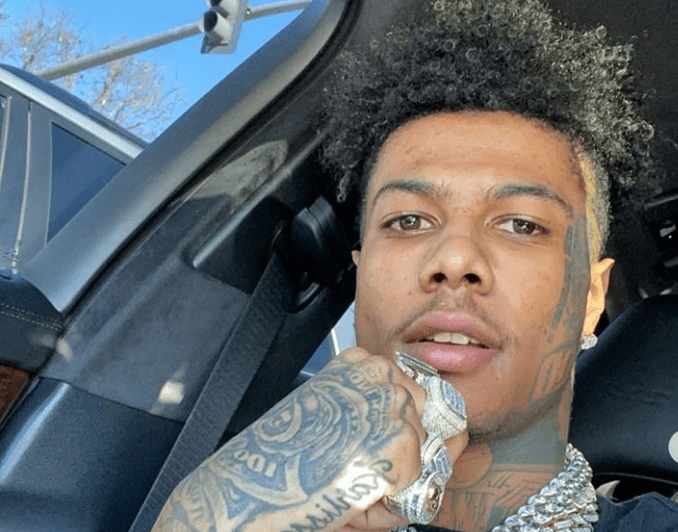 Not only do Blueface and Chrisean Rock have their own drama, but their family likes to get involved every once in a while as well.
The biggest news between the toxic couple over the past few weeks is that Blueface was not at the hospital when Rock was giving birth to their child. Rock acknowledges that she didn't invite Blueface to the blessed event, but since the delivery the two seem to be on a good note after photos surfaced of them together with their child.
i know everyone is over the blueface baby mama drama but he making it hard to hate with this one🥹💙 pic.twitter.com/Wh3JzyzLVT

— STEPitupB (@STEPitupB) September 18, 2023
Blueface's mom recently shared her thoughts on her son not being there for the birth of his son, and she blames his original baby mother, Jaidyn Alexis.
"If your man go out and get a baby and you decide to stay with your man, you're supposed to book a flight and say 'Oh h— no, we need to go down there and go check on him,'" his mom said. "If you're going to be with a motherf—– that has kids, that's your responsibility. When you get to heaven, God gon' say, 'Did you withheld that man from helping that child?'"
The perplexed grandmother continued with her scathing criticism of Alexis.
"She was supposed to pay for the plane ticket and go check on his son," his mother continued. "That's his son, his heir, his seed. No matter where it came from, God seemed fit to give him that baby, and that baby is here now.
"Jaidyn is sitting like a motherf—— G right now. B—-, you get them tickets? Are you going to see the baby tomorrow?"