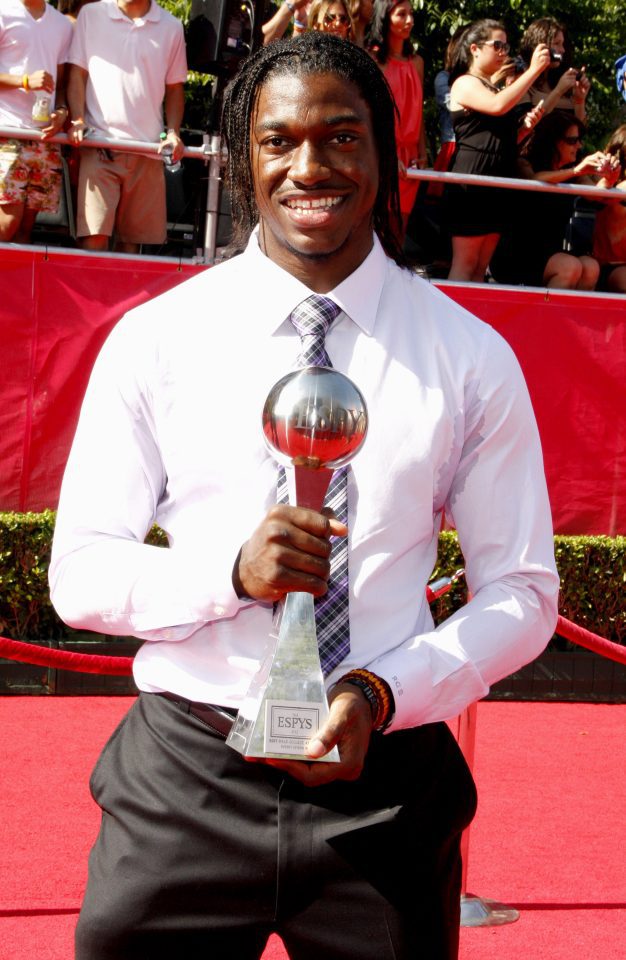 If social media has its way, Robert Griffin III's career as an announcer might be shorter than his career as an NFL quarterback.
The 2011 Heisman Trophy winner from Baylor made an unfortunate comparison between a quarterback getting sacked and the Son of God getting crucified during Saturday's Ole Miss game against LSU. Late in the fourth quarter, Ole Miss defenders tackled LSU quarterback Jayden Daniels but didn't get him on the ground. Referees were forced to blow the play dead as Ole Miss players lifted Daniels to stop any progress he might have made by keeping his feet moving.
Then, RG III uttered the fateful words.
"They lifted that man up to the sky like he was Jesus, letting him know they were gonna put him on the cross right there," RG III said.
Though Griffin is a devout Christian, the backlash was nevertheless swift.
"I bet it sounded real good in his head before he actually said it out loud," YIST SZN posted on X, formerly Twitter.
"He's gonna pay for that," Gambino0227 posted in the same forum.
"Got a lot of respect for @RGIII, but this was definitely disrespectful, distasteful, and [a] disregard for all Christians across the world," posted Dr. AL Hollie Jr., also on X.
Others weren't as taken aback and called for Griffin to be cut some slack.
"If he would stop with the intentional catchphrases and just make the calls, he's not bad," Ben Guillot posted on Facebook.