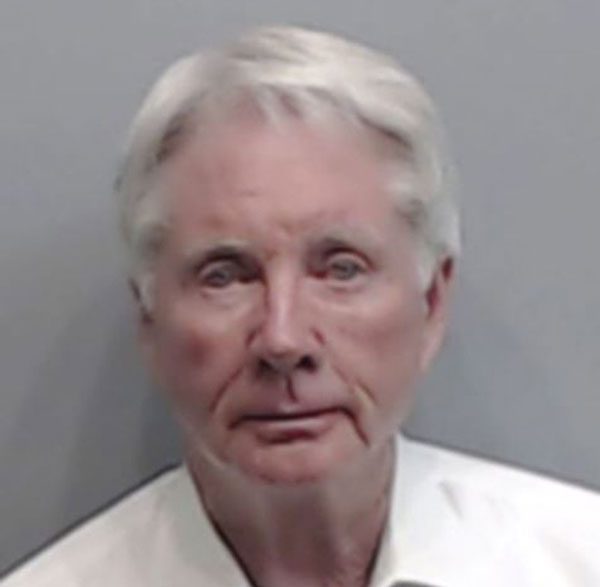 Lawyer who feared Black Lives Matter and killed wife owed her money
Almost three months ago, a woman was shot and killed by one of Georgia's top attorneys. Claud "Tex" McIver shot and killed his wife by accident, he claimed. His wife was in the front passenger seat of an SUV the pair road in one night in Georgia. A friend of McIver's drove the SUV. The car had allegedly taken a wrong exit and was in a rough part of Downtown Atlanta on Edgewood Ave., just two blocks away from the MLK Center. At some point, McIver heard that a Black Lives Matter rally was occurring several blocks away and asked his wife to give him a gun from a car compartment. The car allegedly hit a bump and McIver shot his wife Diane, fatally injuring her. According to McIver, "I lurched and the gun fired. I must have forgotten it was in my lap. I saw a flash."
Rather than drive to the state of Georgia's best trauma center, Grady Hospital, just a few minutes away, they went to Emory Hospital, at least 25 minutes away, through the busiest part of the city at night. Diane McIver died of her injuries and a few days before Christmas, Tex McIver was arrested on charges of involuntary manslaughter and reckless conduct. He posted his $200K bond on Dec. 23 and was released from Fulton County jail with an ankle monitor.
Shortly after his wife's death, McIver began selling her lavish wardrobe and jewelry to pay off the debts of her estate, causing some to raise suspicions about his claim of an accidental shooting. Her wardrobe contained items by Jimmy Choo, Roberto Cavalli, Chanel, Prada, Christian Louboutin, Louis Vuitton, Dior and Valentino. In addition, she had 121 fur coats with one still bearing a $6.8K price tag.
Now, it has been revealed that McIver borrowed $350K from his wife and had not paid back the loan. The money came from Diane McIver's successful business, Clay Management Co. in 2012. The couple lived on a sprawling estate in Putnam County, about an hour away from downtown Atlanta. The loan was supposed to be paid back by 2014 but according to one media outlet, Tex McIver received an extension to pay the loan back in 2017. The corporate lawyer said the loan was an idea from his wife, who said it would help with their taxes. He would write off the payments and she could claim it as income.
McIver has passed polygraph tests and maintains the shooting was a tragic accident. His lawyer described his client as grief-stricken over the event.