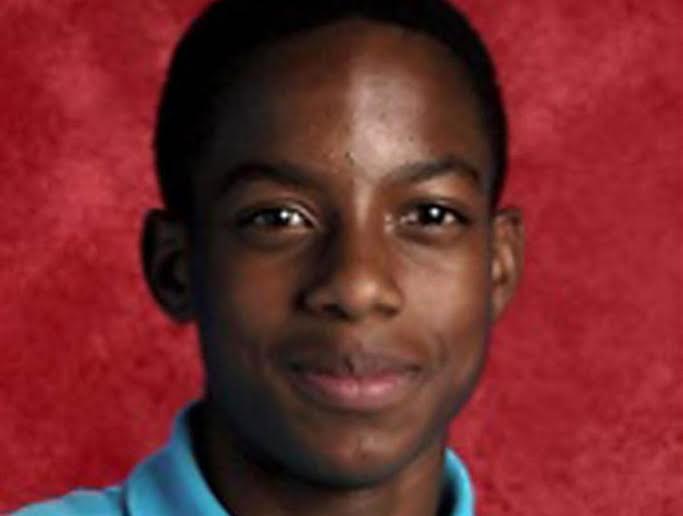 Dallas cop who shot Black teen outside house party is fired
BALCH SPRINGS, TEXAS – The suburban Dallas police officer who shot and killed an unarmed Black teenager and honor student riding away from a house party has been fired, the police chief stated, but the family wants the cop tried for murder. 
Roy Oliver, who shot Jordan Edwards, 15, through the passenger side window as he and his family and friends rode away from a teen party, was terminated on Tuesday, the police said. 
Police originally said they were called to reports of underage drinking when they heard gunshots. 
Balch Springs Police Chief Jonathan Haber earlier said that his officer shot the student after the car he was in reversed towards officers "in an aggressive manner," but later changed the story to admit the car was pulling forward and away. 
"It did not meet our core values," Balch Springs Police Chief Jonathan Haber said at a press conference. Haber said Tuesday that Oliver, with the department since 2011, can appeal his termination. 
Police have yet to release the body camera video of the incident where a bullet struck Jordan in the head. The officer was placed on administrative leave before Tuesday's firing when Balch Springs Police said he violated department policies. 
Haber said officers in the town are discouraged from firing at moving vehicles even when a car is headed towards them, with guidelines saying that cops should "attempt to move out of its path, if possible, instead of discharging a firearm at it or any of its occupants." 
Haber said the Dallas County Sheriff's Department is investigating the shooting as a potential crime, but he did not indicate if the officer will face charges. 
Jordan's family has repeatedly called for Oliver to be tried for murder. 
"Firing the officer who killed #JordanEdwards is a good start but if I murdered someone at work, firing would be the least of my concerns," family lawyer Lee Merritt said on Twitter. 
"We are grateful the decision has been made to terminate the officer responsible for Jordan's murder. Over the past 24 hours Chief Haber has made commendable strides toward justice," the attorney added in a statement. 
"However, there remains a long road ahead." 
Oliver's lawyer Cindy Stormer told the Dallas Morning News that her client will not comment yet on the termination or the circumstances surrounding it. 
"The incident is recent and still being investigated. Everyone should wait until the facts come out and we know more," she said, according to the paper. 
Jordan's family pleaded with the public not to march or protest and to abstain from threatening the Balch Springs Police Department. 
"What we desire only second to having our beloved Jordan back, is Justice for Jordan," the family's statement read.