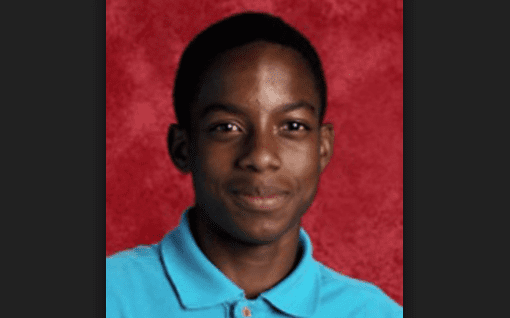 Police officers mislead the public when they claimed that Jordan Edwards, 15, was a threat to police officers. It was initially reported by police that Edwards was killed because he was in a vehicle that moved aggressively in the direction of the responding  police. However, Balch Springs Police Chief recanted his statement. The vehicle was actually moving away from police when an officer shot a rifle at the car, striking the teenager in the head.
Furthermore, Edwards' brothers watched him die.
The incident occurred on April 29 in the Balch Springs community in Dallas according to WFAA. A few neighbors in the community were upset over noise by teens who were at a house party. Police responded to the call about noise and said they heard gunshots when they arrived. The police also claimed that a car began to back down towards them. One officer pulled out a rifle and began firing inside the car. A bullet struck Jordan Edwards in the head.
Edwards, 15, was rushed to the hospital, but he eventually died. The Dallas County Medical Examiner's Office ruled the death as a homicide.
Edwards' family and friends said that he was an honor student who made straight A's and a standout athlete. He never had disciplinary problems in school.
The incident serves as another reminder of how racism plays a major role when it come to police violence against Blacks. It's highly unlikely that Edwards would be dead if he was a 15-year-old White honor student in a suburban community. Since his death, Edwards' family has called for the police to be held accountable for their actions.
Police have yet to reveal the identity of the officer who killed Edwards and have not said if charges will be filed.