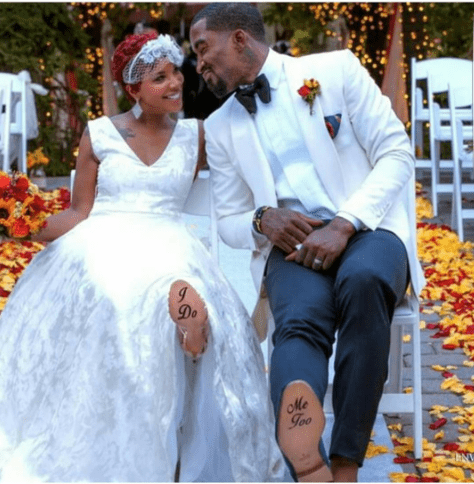 NBA star J.R. Smith reveals that his wife gave birth to their daughter nearly five months early.
In a video posted to Uninterrupted, the pair — who married last August — shared that Jewel welcomed the couple's third daughter, Dakota, five months before her due date. "We've got very important news," the Cleveland Cavalier said.
.@TheRealJRSmith and his wife share difficult family news. pic.twitter.com/efNsDANUo8

— UNINTERRUPTED (@uninterrupted) January 7, 2017
"Hi, everybody," Jewel continued. "We decided to share with the world what's been going on with our family the past five days. We know a lot of you guys congratulated us on the expectancy of our little baby girl, but we had her five months early. She's five days old today and her name is Dakota and she weighs one pound."
The new mom continued, asking for prayer and support during their trying time. "We know we're not the only family going through this, who has been through this, and who will ever go through it. That's why we decided to share what we're going through with you guys. Please keep us in your prayers and we'll do the same for everyone else."
.@TheRealJRSmith and family are beyond thrilled to be back with the @cavs but also have some other BIG news to share. pic.twitter.com/NvC9bXjtTt

— UNINTERRUPTED (@uninterrupted) October 15, 2016
In case you missed it, just last October, the couple announced that they were expecting their baby girl, taking to Uninterrupted once more after revealing that Smith would be re-signing with the Cavaliers. "Oh yeah, and one more surprise: we're having another baby," Smith said.
https://www.instagram.com/p/BO7RsRNgVH9/?taken-by=jewey808
On Friday, Jewel took to her Instagram account to share a Bible verse with the caption, "Sincerely thanking God for Another Day of Life." Send the couple some words of encouragement in the comment section below.