Bishop Eddie Long dead at 63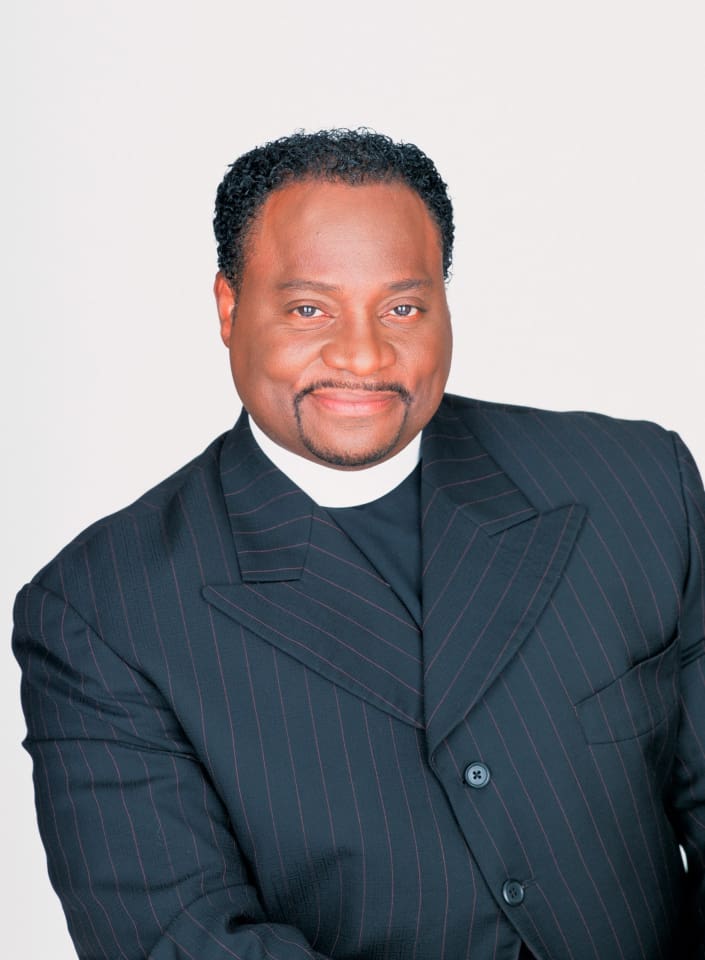 "My heart is heavy, but God is in control. See you in the rapture Bishop Eddie Long. It was my honor to serve New Birth for 12 years," tweets Byron Cage amid breaking news that the Atlanta minister passed away on Sunday, Jan. 15, 2017 at age 63.
Cage is a former minister of music at New Birth Missionary Baptist Church founded and led by Long.
On New Birth's website, Long is described as:
Bishop Eddie L. Long is known worldwide as a pioneering leader, revolutionary mind changer, a family man, and a caring and loving pastor.  As a pioneering leader, Bishop Long is highly regarded for his vision, boldness, and unapologetic courage to walk in the supernatural. As a pastor, he is well respected and loved for his passion to bring souls into the body of Christ and join them to a local church body, and for preaching and teaching messages that change mindsets and encourage hearts.  At home, he is a doting husband to his beautiful wife, First Lady Vanessa Long and loving father to his 4 children and 3 grandchildren.  At New Birth, Bishop Long is most loved for being the 'father of many' – a pastor who loves God, God's people, and who speaks life and declares, You shall  NOT die but live to proclaim the goodness of the Lord!   
Kevin Bond, another former minister of music at New Birth, writes on Facebook: "My sincere prayers go out to the Family of Bishop Eddie Long & the entire New Birth Church Family in the passing of Bishop Eddie Long. RIP"
In October 2016, Long told his congregation during a service earlier this month that God had healed him. "I've been on a journey and just recalibrating myself."
The 'recalibrating' is likely in part the raw food diet that he adopted. An emaciated Long professed in a video that shocked the world in August 2016. He shared in the video posted on Facebook: "I'm on the medicine that God gave you to feed your immune system to build you up," he says in the clip. "You know what, if you really want to move through this world and have influence, you gotta be spiritual and you have to walk by his commandments and you have to be healthy."
There is no word on the cause of death. According to WSB TV Atlanta, Long battled an aggressive form of cancer.
He leaves to cherish his memory his Vanessa Long of 27 years and four children.