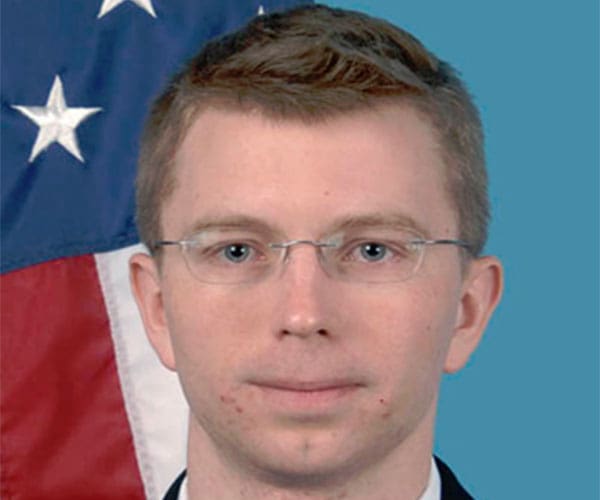 President Barack Obama has been in the news because of his historic granting of pardons and clemency to hundreds of federal prisoners. This week, he announced that former serviceman Bradley Manning, now Chelsea Manning, will see a reduction in the 35-year sentence the transgendered soldier received. So far, manning has served about seven years of her sentence and will now only serve an estimated 4 more months in prison. Manning became famous for leaking military and diplomatic messages to the organization WikkiLeaks and its founder Julian Assange in 2010.
Manning's conviction over the leaks resulted in the longest sentence ever handed down for such actions by the United States. She is currently serving her sentence at the United States Disciplinary Barracks in Leavenworth, Kansas. During her incarceration, Manning transitioned from a man to a woman in the all-male prison at taxpayers' expense. In issuing the pardon for Manning, it was noted that the US Defense Department will now no longer be responsible for Manning's diagnosis of gender dysphoria. This includes providing and paying for gender reassignment surgery.
The move has angered many republican lawmakers who feel that Manning's act of espionage and treasonous actions should not be given so light a pass. Speaker of the House Paul Ryan is quoted as saying, "President Obama now leaves in place a dangerous precedent that those who compromise our national security won't be held accountable for their crimes."
In addition to taking action on Manning, President Obama commuted the sentence of Puerto Rican nationalist terrorist bomber Oscar Lopez Rivera. Rivera was convicted for participation in a series of bombings in the late 1970s and early 1980s. He was a member of the group Fuerzas Armadas de Liberación Nacional Puertorriqueña (FALN) and was convicted and sentenced in 1981 to 55 years in federal prison. The charges were for seditious conspiracy, use of force to commit robbery, interstate transportation of firearms, and conspiracy to transport explosives with intent to destroy government property. In 1988, he was sentenced to an additional 15 years in prison for conspiring to escape the Leavenworth federal prison. President Obama also granted 63 other pardons and 207 other commutations, mostly for drug offenders.
Now some are asking will President Obama pardon Black freedom fighter Assata Shakur, who is living in exile in Cuba. Shakur is wanted for the killing of a New Jersey state trooper during a shootout in 1973. Shakur escaped from a New Jersey prison and after years as a fugitive made it to Cuba in 1984. At 65, Shakur does not pose a threat to the safety of Americans. But the FBI is offering $2M for her capture.