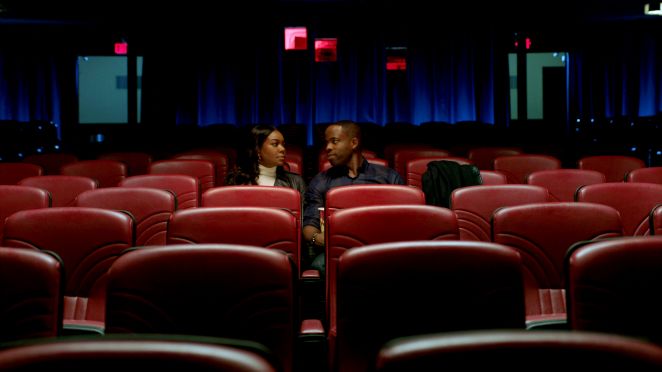 A recent episode of BET's "Being Mary Jane" addressed the African American rigid cultural definition of masculinity. Gabrielle Union's character, Mary Jane Paul, was sharing her hesitance in moving forward with her new boyfriend, when she explains to her friend that she is used to a man with more "swagger," which is defined by the Urban Dictionary as "to move with confidence, sophistication and to be cool." Because he doesn't have swagger, Mary Jane concludes this guy may be too "metrosexual" for her liking.
Another scene shows Mary Jane explaining to her British boyfriend that black American men don't sit with their legs crossed; instead, they choose to keep them open wide to allow their "junk" to breathe. Her boyfriend expresses irritation with her narrow-minded vantage point and leaves to make a cup of tea, coincidentally a drink choice Mary Jane deems as less than masculine.
While it is rare to hear comments like this expressed on television, it's very common to hear them expressed among girlfriends at dinner or between men at a local sports bar. "Man laws" or norms that prohibit Black men from showing too much emotion are passed down, generationally.
As with most cultural norms, eventually, the newest generation begins to question and later challenge the rules. Contemporary artists such as Young Thug and actor Jaden Smith are two examples of young Black men that have begun pushing the boundaries of Black masculinity by wearing women's clothes. Aside from artists blatantly wearing women's clothing, trends like skinny jeans and caftan tops have blurred the gender lines in relation to fashion.
With single Black mothers responsible for raising a large percentage of Black men, it's no question who taught many of these young men their definition of masculinity. Unfortunately, something as pivotal as masculinity cannot and should not be relegated to a style of dress or the way a man sits on a sofa. Masculinity or manhood has to be an equivalent for womanhood and very few would associate womanhood with simply a style of dress. It's taken years for women to drive home the idea that femininity isn't exclusive to a dress and heels. By the same token, manhood shouldn't be relegated to a pair of Timberlands and a hoody.
While I hear Black men born in the late '60s-early '70s complaining about the youngsters wearing skinny jeans and looking feminine, the truth is communication is the best way to address and redefine the lines of Black masculinity. Not every black man has swagger and how a man sits should not define his level of manhood.  Addressing this ideal within Black culture is long overdue.