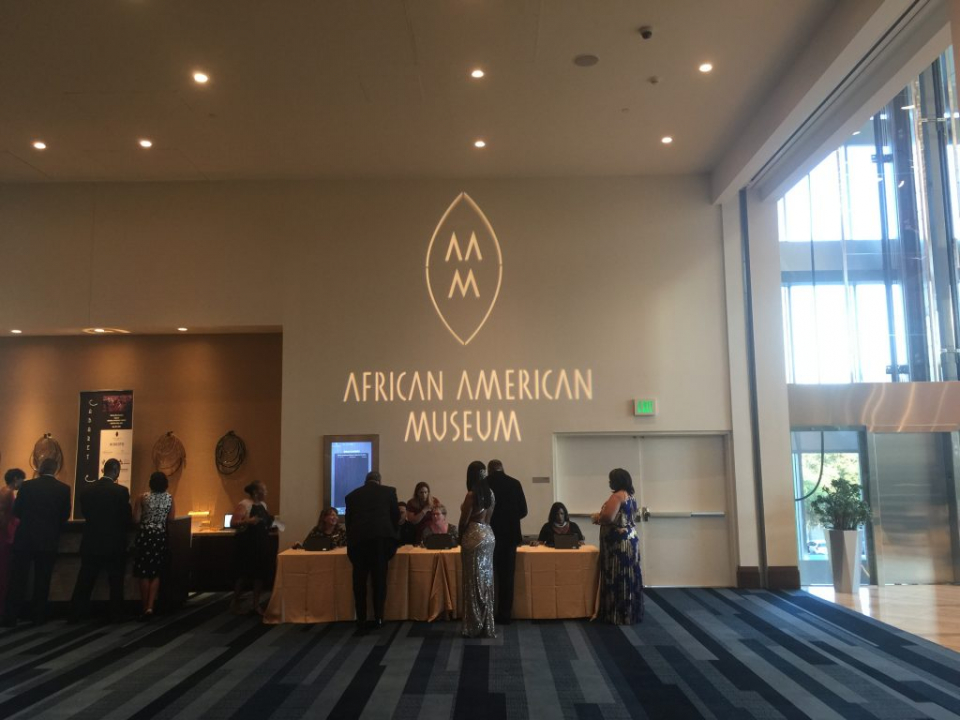 Art lovers in Dallas put on their best cabaret-inspired outfits for the African American Museum's 33rd annual fundraising gala and auction. The May 5 gala's theme was the Harlem Renaissance.
The annual affair helps generate critical resources to support museum operations, its key programs and various art exhibitions, including: The Souls of Black Folks; Facing the Rising Sun: The Freedman's Cemetery; The Levenson Collection of Jazz; Monticello: The Legacy of Slavery, and Tina Williams Brewer-Rising from the Thicket: A Retrospective.
The event also supports the museum's enriching and educational Science of Art STEAM summer camp — serving disadvantaged youth from the southern and western sectors of Dallas.
"I grew up in the museum and went to summer camp there. I've always seen the positive results the museum produces for the community — especially in South Dallas, which is very underrepresented," said Jelani Jones, project manager, African American Museum. "The gala is important because it brings out the people who can raise awareness and bring money to the table. That's very important, and it's a beautiful thing."
The fundraiser included cocktails, a three-course dinner, an auction and entertainment by local band, Reuben Lael and Company. Museum CEO, Dr. Harry Robinson, Jr., also presented its highest honor, the Heritage Award, to David Griffin and Gloria Lockett for their outstanding contributions to the museum.
Past Heritage Award recipient Ronald C. Parker, who's been a benefactor of the museum for more than 25 years, shared his deep appreciation on previously receiving the award.
"[The Heritage Award] means that I stand on the shoulders of intelligent Black leaders who have gone before me. That's what 'heritage' means," said Parker. "It reflects our African American heritage and the good work that we've done collectively. To be a previous recipient and be a part of that with our two recipients this year, Mr. Griffith and Ms. Lockett, means I stand on the shoulders of that illustrious group that's been recognized by the museum."
Located in Dallas' historic Fair Park, the African American Museum is one of the few museums in the southwestern United States devoted to the collection, preservation and display of the African American experience.
"The museum serves a tremendous value in telling our story not only to the next generation of Black Dallasites but also to visitors who come to Dallas. And those who want to understand more about African American culture, and what it has contributed not only to Dallas but to the state of Texas and to the nation," said Parker.
The African American Museum in Dallas includes African art, African American fine art, and one of the largest African American folk art collections in the United States.
For more information on the African American Museum, visit www.aamdallas.org.