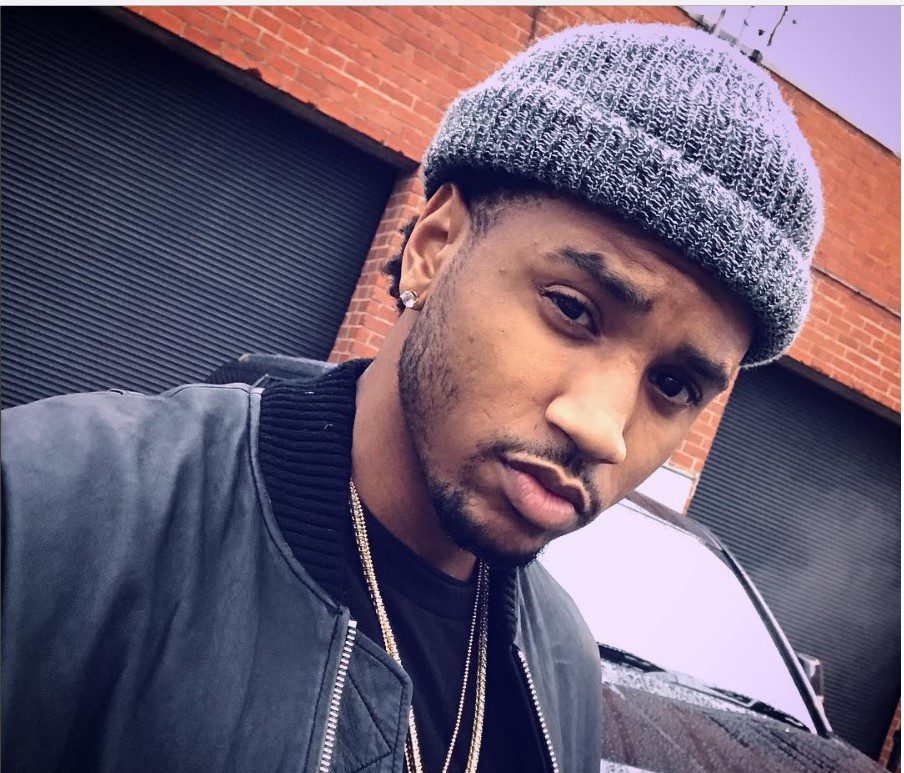 Keke Palmer had the internet in an uproar last month when she publicly slammed her former friend Trey Songz and accused him of secretly filming her and using the footage in one of his latest music videos. Since then, Songz has remained relatively silent on the matter while Palmer has spoken numerous times about it. Now, though, Songz is finally opening up about the accusations and he says that Palmer is lying.
As previously reported, last month, Palmer accused Songz of "sexual intimidation" and secretly filming her while she was on the set of his "Pick Up the Phone" remix video. Songz ended up using the footage for the clip, but Palmer says that he used the footage after she vehemently told him she didn't want to be in the video.
"This is preposterous. How am I in this video, Trey? After you found me in a closet HIDING because I was so afraid of any more conflict," Palmer explained. "Literally my last option was to hide because you all would not listen when I said I did not want to be in the video the FIRST time."
She continued, "Just 'cause you give someone food and alcohol and throw in a little sexual intimidation doesn't mean they will buckle. Yet, you still disrespected me as a young woman, whom you've known since she was TWELVE. YOU STILL, defied my wishes and in turn showed your lack of respect for a brand that took me fourteen years to build and put me in the video against my wishes."
Recently, Songz appeared on Power 105's "The Breakfast Club" and claimed that Palmer was lying about what happened on the set of his video.
"Ain't nobody put her on camera without asking. There's a sign on the door that there's a video being shot. You stop on these premises, you will be recorded. Point blank, period. I don't have to say nothing else about nothing," Songz said.
Sonz went on to explain that he was surprised and upset that Palmer blasted him publicly instead of confronting him in private, especially since they were friends.
Songz then said that Palmer is hypocritical because she's had him on her Snapchat without his permission.
"Keke got me on her Snapchat. I'm talking to girls, I'm smoking, I'm doing all type of stuff I don't know she's shooting me on her Snap. Do I go on the internet and say 'Keke you got me on my Snap talking to girls?'"
When asked if he and Palmer have made up since the big spat, Songz says no.
"That's a lie too. I ain't talk to her," Songz said.
Well, we're not surprised that these two haven't made up yet. What do you think of Songz's statements about Palmer? Let us know in the comments.