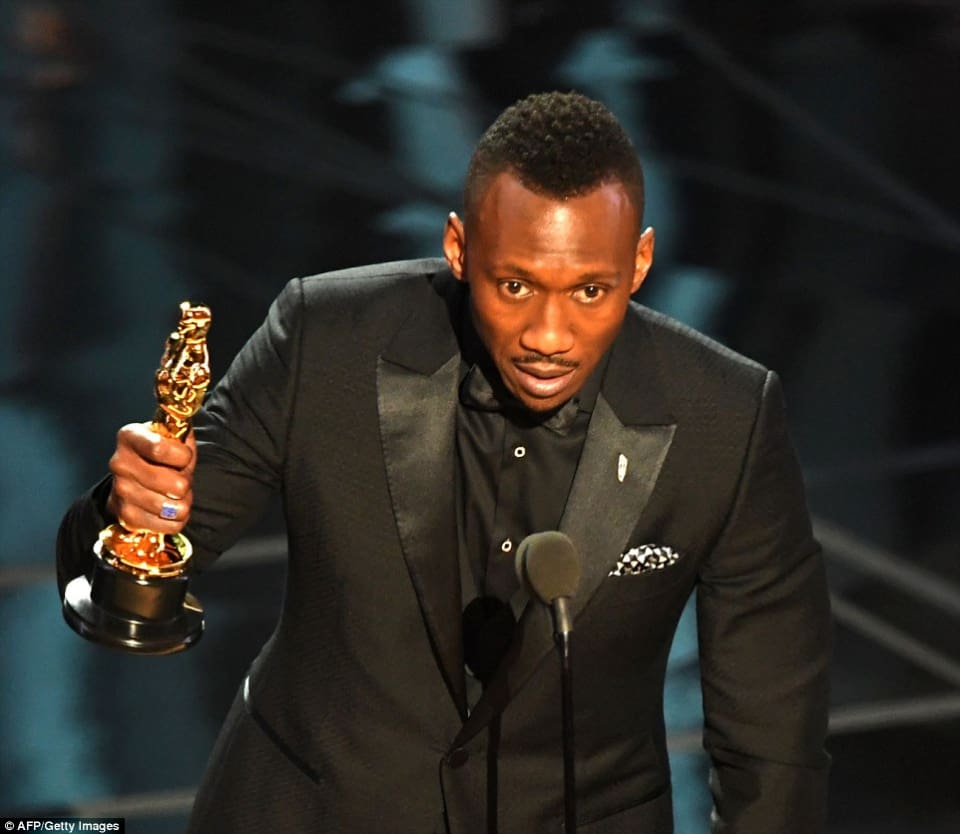 Mahershala Ali won Best Supporting Actor for his critically acclaimed role in the coming-of-age drama Moonlight at Sunday night's Oscars.
Here's his acceptance speech:
I want to thank my teachers, my professors. I had so many wonderful teachers. And one thing that they consistently told me is that it wasn't about you. It's not about you. It's about these characters. You're a servant — you're in service to these stories and these characters. … Thank you, Barry Jenkins, thank you, Tarell Alvin McCraney. Adele Romanski, who forced Barry to cast me. [Laughs] No, but it's just such a wonderful experience. … [Thanks to] the rest of the cast who did wonderful work. Any one of them could be up here right now holding this trophy. … And lastly I just want to thank my wife, who was in her third trimester during awards season. We just had a daughter four days ago. So I just want to thank her for being such a soldier through this process, and really carrying me through it all.
On Wednesday, Feb. 22, 2017, Ali, 43, and Amatus Sami-Karim welcomed their daughter, Bari Najma Ali.