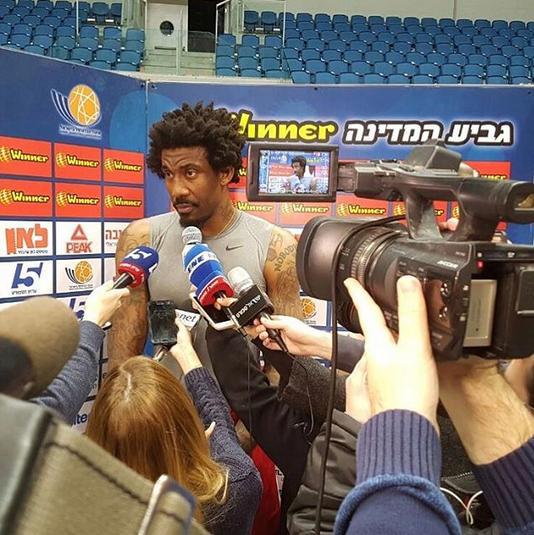 News surfaced yesterday that former NBA All-Star Amar'e Stoudemire said in an interview with Isreali media that he would avoid any teammate that he found out was gay. He would later apologize for his comments, saying that they were meant to be taken as a joke and the entire interview had a comedic undertone. In the initial interview, however, he said that all jokes contain "true stuff." The same Stoudemire that went public about his change in spiritual beliefs a couple of years ago. The same Stoudemire who made a public plea that his fellow members of the Black community convert to Judaism in the past. While many may admire his lifestyle changes, in the words of Kendrick Lamar, Amar'e Stoudemire is the biggest hypocrite of 2017.
Black people have stood up for their rights, but have shunned other communities like the gay community or the trans community. The main reason Blacks have fought for their own lives is because they believe their lives are equal to everyone else's. So it's only logical for members of the Black community to treat the LGBTQIQA community equally because we should believe in human equality for everyone. That's where strike one is for Stoudemire.
Strike two for him is that he must not have learned the part about spirituality revolving around peace and love. Whether you agree with someone's sexual preference or not, spirituality urges everyone to love one another regardless.
"I'm going to shower across the street, make sure my change of clothes are around the corner," he said in the interview about the scenario of having a gay teammate on an Israeli website. "And I'm going to drive — take a different route to the gym."
Before publicly declaring his interest in a spirituality change in 2013, Stoudemire was once fined $50,000 in the NBA in 2012 by dm'ing an anti-gay slur to another user.
These comments were understandable. No one, affiliated with any religion, is perfect. However, Stoudemire, along with every other similar;y selective activist, needs to understand that making homophobic and transphobic statements can destroy your credibility when advocating for other movements like Black Lives Matter. If you want to "Be Woke," be woke about every issue involving the basic rights of everyone, don't switch up.