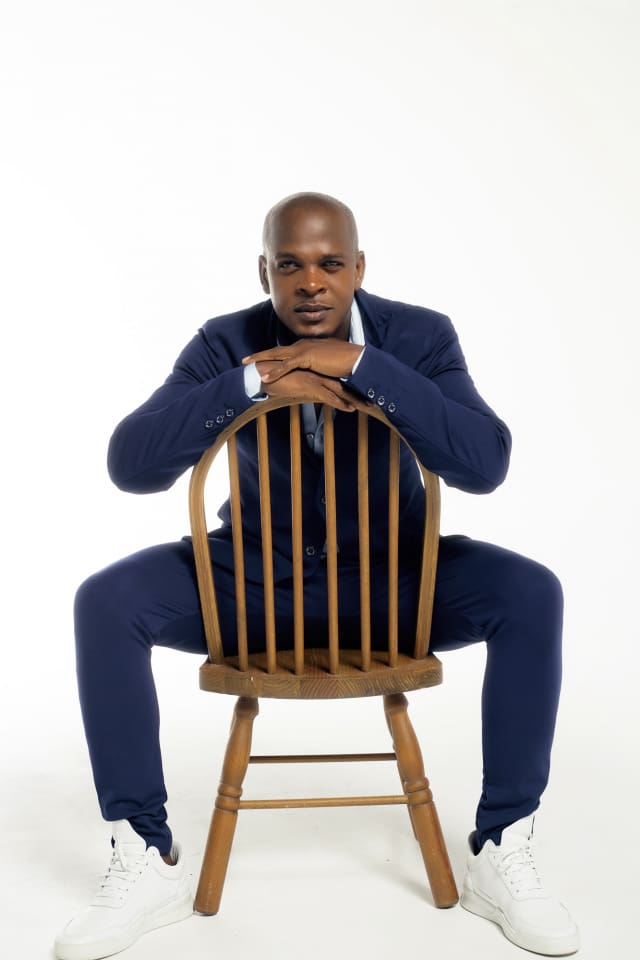 Clifford Smith grew up in the church in Jamaica. It was his 1998 hit, "Nike Air," that made him an award-winning superstar and household name known as Mr. Vegas. He's enjoyed international fame as a dancehall artist. The hit sparked a very successful career that was filled with chart-topping hits, album sales outdoing some of the best and most famous in the Jamaican music business, several Jamaican and international awards such as the MOBO Award.
Mr. Vegas recently released songs like "I am Blessed," "Up Deh, Up Deh" and "Give Thanks for Life" that were played in gospel rotations. It was his foray into his new mission: "to spread the gospel throughout the whole world."
Mr. Vegas most recent album, released earlier this month, Soul Therapy, is his contribution and a symbol of his commitment to devote himself 100 percent to the gospel. The album is very diverse in music forms, from dancehall to classical reggae to gospel, both contemporary and foundation in structure, among other music forms. The album also features the various artistic styles that Mr. Vegas has mastered over the past two decades as an accomplished performer.
A writer and composer, Vegas shares, "The moment I decided to continue my Christian journey, was when I felt that I had not kept my side of the deal with God. I had made a lot of promises in difficult life threatening situations and I was just ready to surrender."
The inspiration comes from very close quarters, though. "My inspiration comes from how great God has been to me. I grew up very poor in a boarding house with my mom and younger brother. My mom used to wash people's clothes for us to eat and go to school. I prayed asking God for a break in music, so I could take care of my mom and he granted me that wish. I was able to provide for her before she passed away a few years ago. With that said, I am now keeping my side of the deal I made with God."
A core of Vegas' decision, of course, is the church. Vegas reminisces that, "The church played a role in the discipline it still has, when it comes onto worshiping God. My mom instilled the importance of assembling us from an early age. She taught us that there was a time and place for everything, so church on a Sunday had its place in our lives. Therefore, I always felt like a part of me was missing, until I returned to my first love, praise and worship."
When did you know that being a musician was your calling?
I knew that I was called to do musIc at a very young age. My second year in high school, my friends heard me singing and kept asking me to sing. During lunch period, we would sing in the cafeteria and the girls would come around. They loved my voice and that was my only asset, to attract them.
What inspires you to perform?
My inspirations come from God and the great musicians like Bob Marley, Dennis Brown, Michael Jackson, Whitney Houston. I am also a person who writes, about happenings and situations.
How would you describe your brand of music?
My brand of music is soulful, joyful, uplifting, therapeutical.
When you are on stage what do you want to convey about your style?
When I am on stage, I want my music to connect with people. I want to transmit my energy to the people.
Name three musicians who have influenced your approach to being a musician.
Three musicians the inspired me are Bob Marley, Michael Jackson and Whitney. Their hard work and perfectionist approach are what I emulate.
Describe your creative process from concept to complete song.
My creative process when making a record, varies. At times, I find myself humming a great original melody, I then start putting words to it. I then decide what kind of beat would be good for the idea. Then, I set up studio time with musicians. When I am satisfied with the music and the vocals, I sent it to be mixed and mastered.
What advice would you give anyone preparing to enter the music business about publishing and management?
If you are entering the music business, make sure you copyright your work. If you do have a manager, he or she must have a good understanding of publishing and all the latest outlets that your music will be featured on. Monetizing is what everyone is into these days.
If you were going to sing for any famous person as a celebration of what they have done for humanity who would it be?
If I were to sing a song for a famous person who works as a humanitarian, it would have to be LeBron James. His foundation is sending many kids to school.
What are the effects on society that you would like the results of listening to your music to be?
My vision is for society to start loving each other, no matter, race nor skin color.
If you could go outside the USA to write and produce music, what country would you choose and why?
I do go outside of the USA to write and perform in Jamaica. That is my favorite country in the world.
How do you select your creative music partners to fashion your musical voice.
I select singers and musicians to fashion my musical style, by working with the old school and aspiring musicians and singers. This mixture gives me a blend that everyone can relate to.
What do you like the most about being a musician?
I would like my music to have an impact on society in a positive way. I want people to appreciate life and live in one love. God is love; you can't have love without God.
What producers are you looking forward to working with soon?
The best thing about me being an artist is that I get to travel the world and spread joy.
Name three musicians you would like to record with who are hit makers?
I would def like to work with Kanye West. I think he put his all in his productions. I would also like to work with Pharrell and Stephen Marley.
I received a call from Hardwell, he is a top five EDM producer about doing a project. I can't wait to see what his vision is.
If you could make a duet with someone, who would it be and why?
William McDowell. He sings two of my fave gospel songs. ("I give myself away," "I surrender")
What musical awards have you aspired to receive and it happened?
I would like to win a Grammy, it has not happened as yet. I did win the MOBO awards, which equate to the Grammys in England.
Finish the sentences:
When I hit the stage I feel … connected to my fans
When the crowd is responding to my music I know … it's gonna be a good night.
My method of studying music is … going on YouTube and watching videos of the greatest of all time: MJ, Whitney, Bob Marley, Michael Bolton.
When you find my music I want you to … download it, then dance and sing along.
Name your favorite two books.
The Pearl and Men and Gods are my fave books.