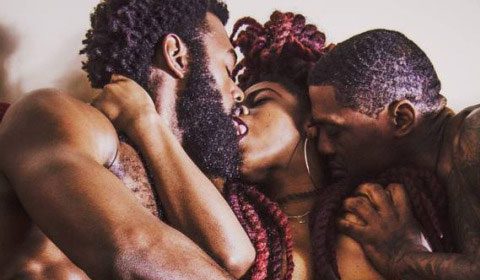 In a city like Atlanta, where the rate of new HIV infections is being likened to a third-world country, the #ATLOrgy has set Black Twitter on fire. Apparently, the whole thing started with a very raunchy online birthday party bash for a Black woman named Cidney G. She announced on the website "kundalinikak" that she will be having a sex party on March 18-19, 2017, in a private location. The prices for pre-paid admission only were single ladies- $99.99, couples-$175.00 and single men $175. But according to the website, the prices may rise as the date draws closer. The first slot for 35 people filled up and another package was added for an overnight slumber party. Participants are told that there will be condoms as well as full sexual expression and promises of "Great vibes, Good Ratchet Music, Amazing Food and Swangin' Balls!"
The party is causing many to wonder if Black millennials are taking the risk of HIV and other diseases seriously. Some feel that the drugs Truvada and the PreP regime give them a license for carefree sex. One minute of sex can equal a lifetime of struggles with HIV or other sexually transmitted disease
Yesterday, the #ATLOrgy and #AtlantaOrgy trended heavily on Black Twitter with some hilarious tweets. Here is what Black Twitter thinks about the upcoming #ATLOrgy.
When you getting some bomb a– head at the #ATLOrgy and she get up off her knees and whips out her d—and say "my turn now pleigh boi" pic.twitter.com/l77dYmE0AS

— KNOTTY HEAD (@DF_DOOM876) March 9, 2017
We interviewed the creator and it was wild.
Watch now: Creator of #ATLOrgy party live in studio