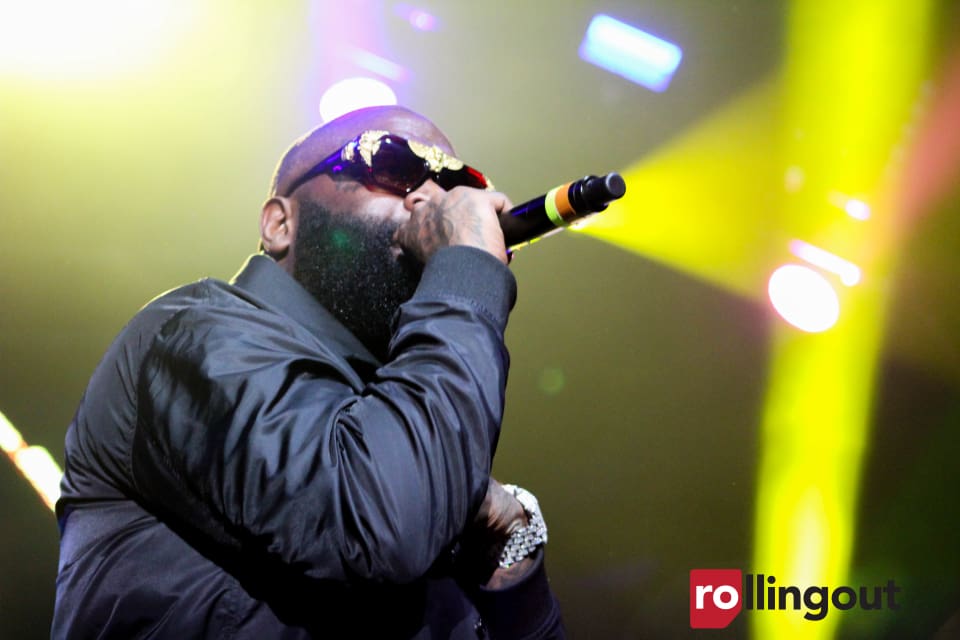 Before Atlanta became the cultural epicenter of rap, V-103 stood as the city's most significant urban radio station. Even as respectable competition emerged in the Atlanta radio market, V-103 remained an important voice for Atlanta's music scene.
The station recently presented the "Pop Up Live" show at the Philips Arena in Atlanta. The concert featured a slew of artists which included headliners Rick Ross, Big Boi, DJ Khaled, Plies, Meek Mill and T.I.
Opening acts included artists such as crooner Jacquees, Rich Homie Quan, OJ da Juiceman, and a surprise performance by Crime Mob.
Plies, who has become a prominent figure on Instagram due to his brash commentary, hit the stage and performed hits such "Ritz Carlton," and "Shawty."
Big Boi proved that he can still command the stage by performing hits such as "Ms. Jackson" and "The Way You Move" with Sleepy Brown. Killer Mike, who has made a resurgence with Run the Jewels, joined Big Boi for "The While World" and the ATL anthem "Kryptonite."
Meek Mill brought his Philly aggression to the stage by performing "House Party," and the power-driven "Dreams and Nightmares."
DJ Khaled, the night's biggest surprise, took the crowd's energy to another level as he performed hits "All I Do is Win," "I Got the Keys," and "For Free."
DJ Khaled remained on stage as Rick Ross' set began. Rick Ross, who recently released the critically-acclaimed Rather You Than Me, performed classics such as "Hustlin'" and "B.M.F." He also introduced new songs such as "Trap Trap Trap" and "Dead Presidents."
T.I. closed the four-hour show by performing "Rubber Band Man," "U Don't Know Me" and "What You Know." B.o.B and Young Thug joined T.I. on stage as surprise guests.
View images below:
Photos: Asia Comans