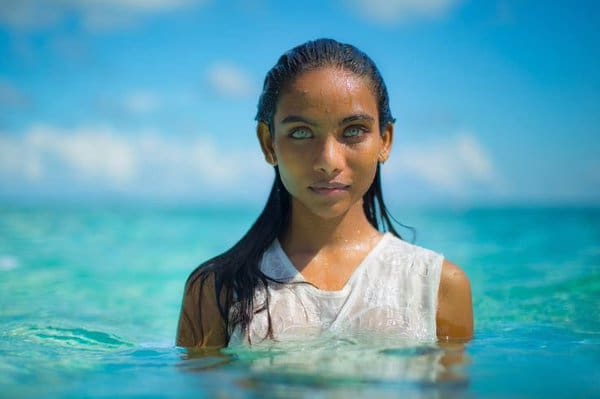 A popular Vogue model has been found dead in Bangladesh at her hostel dormitory.
According to the Dhaka Tribune, police discovered the body of Raudha Athif, a 21-year-old medical student from the Maldives, at noon on Wednesday after students living in her building witnessed the victim hanging from her ceiling fan. Her death has been reported as a suicide.
"We primarily suspect it is a suicide case. However, we can't come to any conclusion until we get the autopsy report," said Zillur Rahman, officer-in-charge of Shah Makhdum Police Station, to the Tribune.
Mahmuda Begum, superintendent of the female hostel, also told the news outlet Athif "always looked happy" and "it is hard to believe she would commit suicide."
Athif was known as the girl with the "unforgettable aqua eyes." Her timeless beauty garnered the attention of 40K social media followers, including top editors at Vogue India. She told the publication a year ago during an interview for her first cover shoot that despite her potential to become a supermodel, her passion was in the medical field.
"Modelling is a hobby rather than a career for me, since I'm studying to become a doctor," she told Vogue India.
As the news continues to settle in, Athif's fans are celebrating the beauty she left behind on social media since the announcement of her untimely passing.