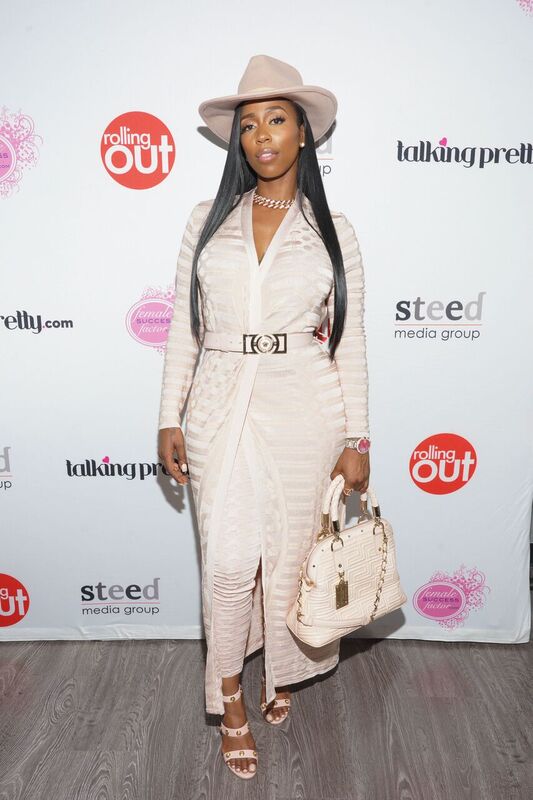 Kash Doll fans know her for being one of the flashiest female rappers in the game. Originally from Detroit, the dancer turned femcee has a stronger and more authentic following than some of the female rappers trading disses on YouTube. While she is known for flashing her Rolexes and stunting with her lavish lifestyle, Kash Doll has another side that she doesn't show to the public. While visiting rolling out for a LIVE relationship reality check with an audience full of her fans, Kash Doll talked a little about her philanthropic efforts, especially for those fans who support her.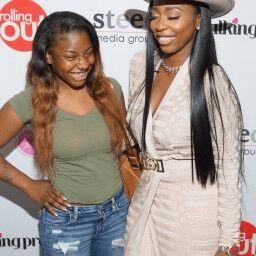 "I've always been a giver, but that's not something that you stunt with. You stunt with material things not with things you do for people," Kash explained.
For 17-year-old fan Tonisha Mapp, Kash is much more than her favorite rapper, she is a role model.
"She has been my favorite rapper for awhile," the high school senior explained. "I DM'ed her about not having a prom dress but I didn't expect her to really respond."
Not only did Kash respond but she was able to get Mapp one of her dresses in less than 24 hours so that she was able to attend her prom in style. Aside from serving as fairy godmother for Mapp's prom, Kash insisted she be a special guest at her event with rolling out, making sure she and a guest received the royal treatment and got to hang out with her all evening.
"If there is any way I can help someone, I will always try to do it. You never know how that can affect that person's life and get them headed in a better direction," Kash Doll said.
Getting new direction is important to anyone attempting to achieve success and Kash is no exception to the rule. She says initially she would go back and forth with other female artists, but has since realized that she gets a much bigger response from focusing on positivity and uplifting other women instead.
"I switched up and it's really about supporting other women and letting them know they can't be successful hating on another woman. If you're so stuck hating on someone else, you are missing out on achieving your own success," she said.
Get to know Kash Doll at @kashdoll via social media.