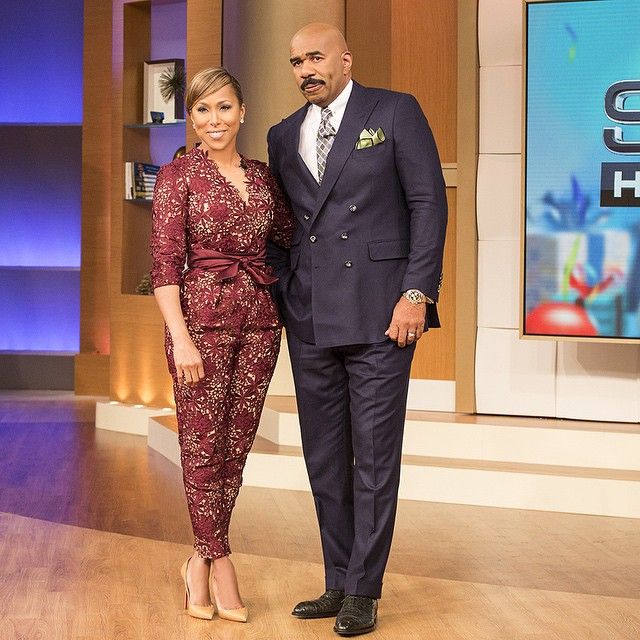 Steve Harvey broke the internet when his seemingly mean-spirited employee memo got into the hands of Chicago media blogger Robert Feder. In the letter, Harvey basically told his entire staff to pretty much stay away from him and not tell or ask him anything when they see him around the studio. He said he needs his time to himself throughout the day, and he would not be speaking with any staff members about anything without an appointment.
Feder posted the e-mail to his site: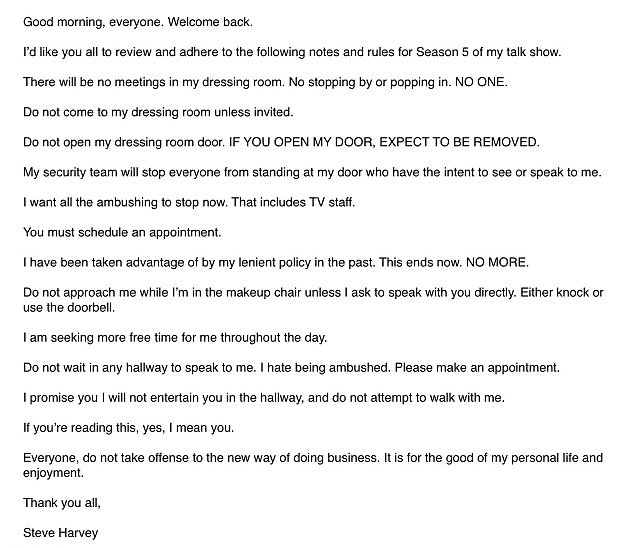 Days after the memo hit the internet and created a firestorm of controversy, Harvey spoke with industry buddy Kevin Frazier to explain himself. And while Harvey admits he could have articulated himself to his staff in a less harsh way, he was far from apologetic about penning the email to have folks stay out of his space while at work.
"I could not find a way to walk from the stage to my dressing room, to sit in my makeup chair, to walk from my dressing room to the stage or to just sit and have lunch without somebody just walking in," he explained to Frazier. "I've always had a policy where, you know, you can come and talk to me — so many people are great around here, but some of them just started taking advantage of it.
"I just didn't want to be in this prison anymore where I had to be in this little room, scared to go out and take a breath of fresh air without somebody approaching me, so I wrote the letter," he added. "I don't apologize about the letter, but it's kind of crazy what people who took this thing and ran, man."
Yes, plenty of people ran with the memo and posted some innovative memes and tweets mocking Steve "get-off-my-lawn" Harvey's scorching letter to his employees. Take a look:
When Steve Harvey walks in now … pic.twitter.com/zfz9CzEcL6

— Steven R. Walker (@Steve_R_Walker) May 11, 2017
Live footage of Steve Harvey after sending that memo. pic.twitter.com/wsVCd86nDb

— James (@JamesFTW) May 11, 2017
Steve Harvey when he sees you in the hallway.#SteveHarvey pic.twitter.com/juthivLuYQ

— Phenomenal Tweets (@Phenom001) May 11, 2017