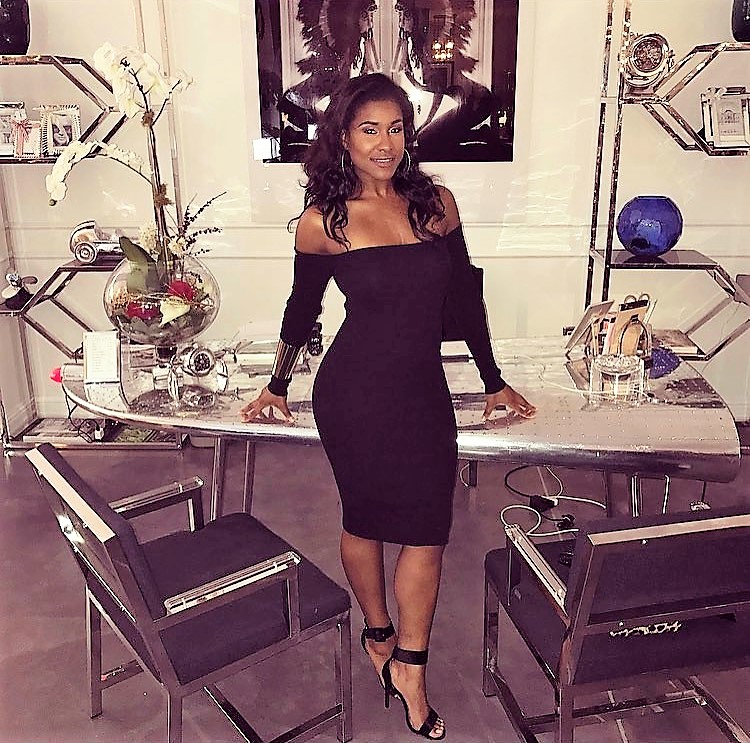 How did you arrive at this career choice?
Billyssia Pierce's passion was to become a certified personal trainer, that was eight years ago. Obtaining clients was easy, her challenge was getting her clients to manage their diet. "I've always wanted to expand Bee Fit Solutions, my personal training business, and add Bee Fit Foods, but I kept pushing it off," she says.
Pierce got tired of seeing her clients struggle with their nutrition, so she took matters into her own hands. "One day I began to cook for them. As the word grew that pre-packaged healthy meals were available, my company began to take off," she says.  Within two years, Bee Fit Foods has grown to be one of the top meal-prep companies in Houston.
Within two years, Bee Fit Foods has grown to be one of the top meal-prep companies in Houston.
What is Bee Fit Foods?
Bee Fit Foods is a healthy meal prep company, that does provide everything prep, no matter what your goals may be, losing weight, gaining weight, or even maintaining. Created with everyone in mind, fitness enthusiasts, busy professionals, families and children, and even athletes. Bee Fit Foods caters to tons of professional athletes across the US, not limited to the NFL, NBA, and even professional baseball. It is important that we not only fuel our clients with their nutrition but also educate them on clean eating.
 How is Bee Fit Foods essential for the person on the go?
The great thing about Bee Fit Foods is that all of our meals are pre-packaged and ready to eat. We have many busy professionals who just don't have the time to prep their meals, so as a result, they end up at the nearest fast-food restaurant. With the plans and the wide variety of meals we have to offer, this is definitely a game changer, providing convenience and lots of time saved, without having to sacrifice healthy eating.
What foods or meals does Bee Fit Foods offer?
Here at Bee Fit Foods, we take our clients favorite "unhealthy" meals and clean them up. You would be surprised to [find] foods like chicken enchiladas, curry chicken, chili cheese fries, and even flavorful chicken wings on our menu. The special thing about us, and what sets us apart from our competitors is that we also specialize in customized meal prep. So, if your trainer or nutritionist has given you a specific diet, you can send it to us and we will prep it for you. You are not only limited to what's on our menu. Our business is to see you succeed, no matter what it may take.
What barriers hinder people from changing their eating habits?
The biggest misconception about dieting is that it's bland. Bee Fit Foods has proved that to be wrong! Another is actually having to prep your own meals. Most people feel as though they just do not have the time. Meal prep companies truly do come in handy. There is nothing more convenient than having someone prep your meals for you. The last, and probably the most important, I would probably say is simply just having the willpower. You will not, and I must repeat, you will not succeed or reach your goals (and this goes for anything), if you don't have the willpower and are simply just not ready. When you are ready, that is when you will succeed.
You have partnered with Texas Fit Nation Summer Fest, how did you got involved?
Yes, I'm very excited to partner with my friends over at TxFit and Chaz, with Soul Fit Grill. This Summer Fest will show others that you can have fun with health and fitness. I met Atarhe, with TxFit through a mutual friend of ours. After realizing that both of our clients needed each other, it was an easy partnership. Chaz is also great connection I made this year. His seasonings are the perfect touch for my customers that [have a] heavy hands with the salt. Having a healthier option for sodium couldn't be any better. The less sodium, the better. He provides just that. With my side dishes, Soul Fit Seasoning on the BBQ, this will be a Summer Fest not to be missed.
What should people do to get started?
Getting started is simple, you may view our menu online, at www.beefitfoods.com, see more of our client reviews and pictures on Instagram and Facebook, @beefitfoods. It's definitely a treat to follow our social media pages, we are always posting daily sales available in our store. Another way to find out more information or to purchase our meals would be to stop by our store, in the medical center area, at 9555 Main St., Houston, TX 77025. If all else fails, you most certainly can reach us by phone, 832-425-9849
For our new customers that have found us through rolling out, enter rollingout at checkout for a 10 percent discount. Bee Fit Foods: Your Lifeline to a Healthy & Fit Lifestyle.