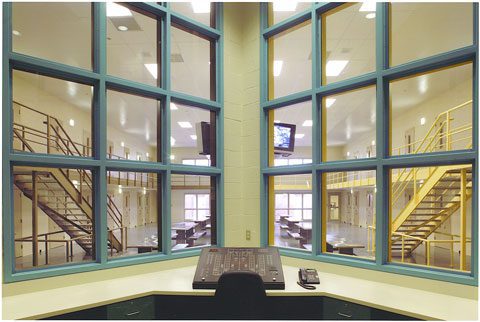 Doing jail time at Sampson Correctional Facility in Clinton, North Carolina, should be less dangerous for people after startling allegations of inmate abuse were made public.
For two years inmates who were selected for the coveted job of road crew were subjected to cruel and humiliating treatment on a regular basis by two sadistic guards.
Prison guards Anthony Jackson and David Jones were in charge and being selected for the road crew meant eligibility for early release. Jackson and Jones also used it as an opportunity to inflict emotional and physical injuries that were painful and long-lasting. One of their favorite rituals was called "taking the sauce," which involved a brand of hot sauce that must be ordered from the internet. As prisoners were lined up, the guards wore surgical gloves and had prisoners place their hands into a plastic zip lock bag full of the hot sauce. The prisoners were then told to rub the hot sauce all over their bodies, including their mouth and genitals. The liquid was so strong it left blisters on hands, inside mouths, and on their genitals. But that was not the end of the sadistic guards' hot sauce tricks. They also made prisoners lick a line of hot sauce off the white stripe in the center of the road.
At least 25 prisoners have come forth with allegations that the guards engaged in the abuse and that their supervisors were aware. The prisoners also claim they were made to smuggle contraband such as drugs and cellphones in their rectums. The humiliating process was known as the "suitcase." To aid in the smuggling, the guards had Vaseline and gloves ready. Prisoners were also given bricks of tobacco and marijuana hidden underneath coolers and waived into the prison by other guards who were aware of the scam. According to witnesses and investigators familiar with the case, it's resulted in thousands of dollars coming in on a weekly basis to crooked prison workers.
Things got rough in 2011 and 2012 as the abuse continued under guards Jackson and Jones. They would regularly segregate the prisoners by skin complexion and have them fight one another leaving bite marks like animals. When prisoners complained, such as in the case of one inmate who refused to put his finger in another inmate's rectum, they were beaten by other inmates at the order of the guards. In one incident a group of inmates held down a fellow inmate and hardly squeezed his testicles until he screamed: "Jones is my master."
When the inmates complained to jail officials they were met with deaf ears. The officials denied that anyone on their staff would commit such abuse. But on one occasion, a prison supervisor came on a bus with the inmate crew and guards, saw the hot sauce and asked them "is this what you use on them?"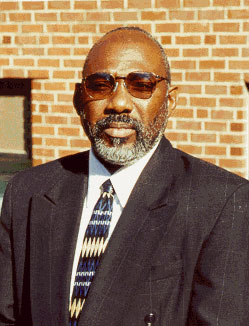 The prisoners then began to write letters to the NAACP, a federal magistrate and other officials telling about the horrors they were going through. Finally, a federal magistrate judge took notice and an investigation is underway. With the filing of the civil lawsuit along with evidence and statements from other jail workers and inmates, action was taken by North Carolina corrections officials. Superintendent Lafayette Hall was placed on paid leave and eventually resigned. Officer Jackson also resigned. Officer Jones was fired. In Jones' dismissal letter, a co-worker confirmed that inmates tasted hot sauce.
In a written response to the lawsuit, Jones denied being abusive, adding: "If something was going on, then why did I not hear of one single complaint. I did not force any inmate to do anything."
No criminal charges have been filed as the investigation continues.