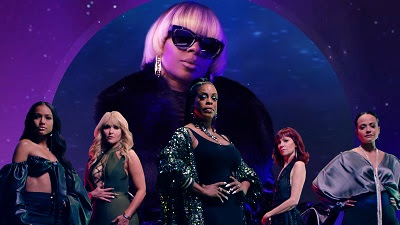 Turner's TNT and the cast of the new series "Claws" have teamed up with Grammy winner Mary J. Blige to appear in her new music video for "Strength of a Woman" the title track off the artist's 13th studio album. "Claws" stars Niecy Nash, Carrie Preston, Jenn Lyon, Judy Reyes and Karrueche Tran are all featured in the video.
"Claws" premieres this Sunday, June 11, at 9 p.m. EST across TNT platforms. The premiere will be followed by an encore presentation on Twitter.
"The inspiration for 'Strength of a Woman' came from my life. It came from some very heavy trials and hardships through my life that I had to come through," Mary J. Blige says in a statement to the press. "There are a lot of similar themes in the show Claws. They're in some heavy, sticky, nasty situations but that is what survival is about."
With its story focusing on five manicurists working at a Central Florida nail salon, "Claws" celebrates empowered women as they navigate the challenges of their professional and daily lives. Blige integrated members of the cast into her "Strength of a Woman" music video in order to show off an array of proud, hard-working women — a common thread that is woven throughout the R&B songstress' album and resonating at the heart of its title song. "Strength of a Woman" is a reflection of Blige's journey to overcoming emotional turmoil and, like "Claws," honors women by exploring themes of self-worth and empowerment.