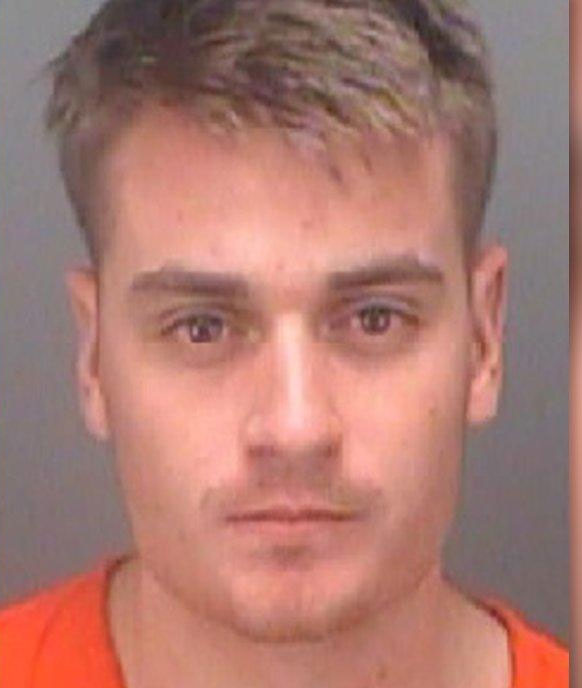 Brandon Russell, 22, is a self-avowed neo-Nazi and member of the Wwhite supremacist group, Atomwaffen, which is German for atom weapon. He shared an apartment with a group of roommates who held similar views until May 2017. That is when one of the roommates, fellow neo-Nazi Devon Arthurs, became upset when two of his other roommates, Jeremy Himmelman, 22, and  Andrew Oneschuck, 28, began to mock his conversion to Islam.
Arthurs shot and killed Himmelman and Oneschuck and went on to commit an armed robbery before surrendering to police. When police went back to the apartment they discovered Brandon Russell putting on camouflage gear and crying after he discovered the dead bodies of his roommates. Inside the apartment, police found a framed photo of Oklahoma City terrorists Timothy McVeigh, a copy of Adolf Hitler's book Mein Kampf, and the White supremacist race war classic the Turner Diaries. But most frightening of all was the bomb-making material found inside the apartment. Investigators discovered the compound hexamethylene triperoxide diamine and other bomb-making materials, including ammonium nitrate and the radioactive materials thorium and americium at the murder scene.
Russell, a member of the Florida National Guard, faces federal charges for the explosives and was arrested on June 7, 2017, after purchasing a gun and ammunition. Despite the disturbing amount of White supremacist material, bomb-making tools, explosives, and recently purchased weapon, US Magistrate Judge Thomas McCoun granted Russell's bond request while awaiting trial. Judge McCoun wrote in his decision, "I am unable to conclude there is clear and convincing evidence that Defendant represents a threat to any other person."
The conditions of Russell's bond release have not been made public.
Arthurs confessed, telling federal authorities that he killed his roommates because they were planning a terrorist attack. Arthurs is quoted as saying that Russell "threatened to kill people and bomb infrastructure" in neo-Nazi chat rooms.