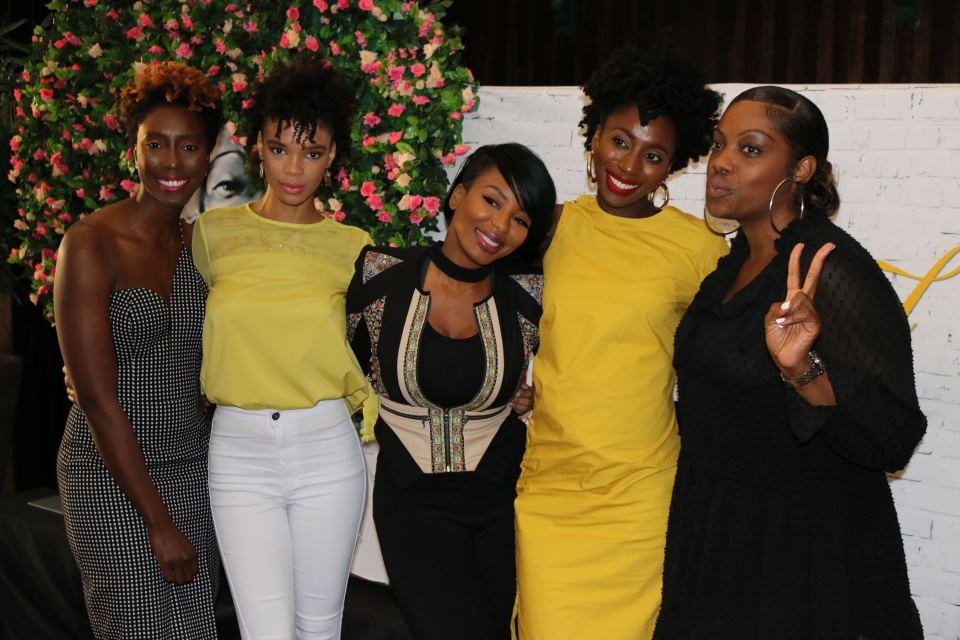 Creme of Nature launched their #IAmSupernatural campaign where they encouraged naturalistas to boldly show off their natural curls.
The editor's event was held in the beautiful penthouse section of "The Park" in New York City on June 8, 2017.
In attendance were Creme of Nature's Teneya Gholston, director of marketing; Jolorie Williams, VP of marketing; Pekela Riley, celebrity hair stylist (print campaign and event); models Olantha, Dana and Janelle; makeup artist Nickia Williams Artistry; and celebrity photographer Keith Major.
The event commenced with a mixer for guests and light refreshments.
Creme of Nature catered to guests by providing the latest in music, tasty hors d'oeuvres, desserts, branded M&M's and champagne infused with fruit.
Jolorie and Teneya opened up with an introduction of their new campaign, products and three beautiful Afrocentric models.
Celebrity hairstylist Pekela Riley presented a live demonstration where she enlightened guests with products she used on each model for their signature look.
Featured products included:
Moisture- Rich is a lightweight moisturizing buttercreme — a blend of argan, shea and cocoa butters working to soften, hydrate and improve manageability for all curl types.
Flexible Styling Snot, an extra hold formula infused with Argan Oil from Morocco, will smooth, tame frizz and hold any style in place all day. Perfect for kinky, curl styles.
Creme of Nature Apple Cider Vinegar Clarifying Risen infused with Argan Oil from Morocco, is a unique deep cleanser that is perfect for removing weekly product build-up without stripping hair of its moisture. This rinse will make strands smoother, softer and add Exotic Shine.
Creme of Nature Perfect Edges Black provides hold & control over those annoying flyaways all while touching up gray areas. Creme of Nature® Perfect Edges Black is excellent for filling in thinning areas or touching up new gray growth between treatments. Use our specially crafted formula to instantly conceal and tame those unruly edges.
Guests were gifted with a woven briefcase filled with full-sized products to enjoy.
This writer looks forward to trying Creme of Nature's new "Natural Hair Care" line on my daughter's hair as she's a dancer. As a mother, I struggled to find products to tame her edges and give her big beautiful curls without weighing her hair down. Guess I've found my new hair care treatment line.
–saadia "dior" williams