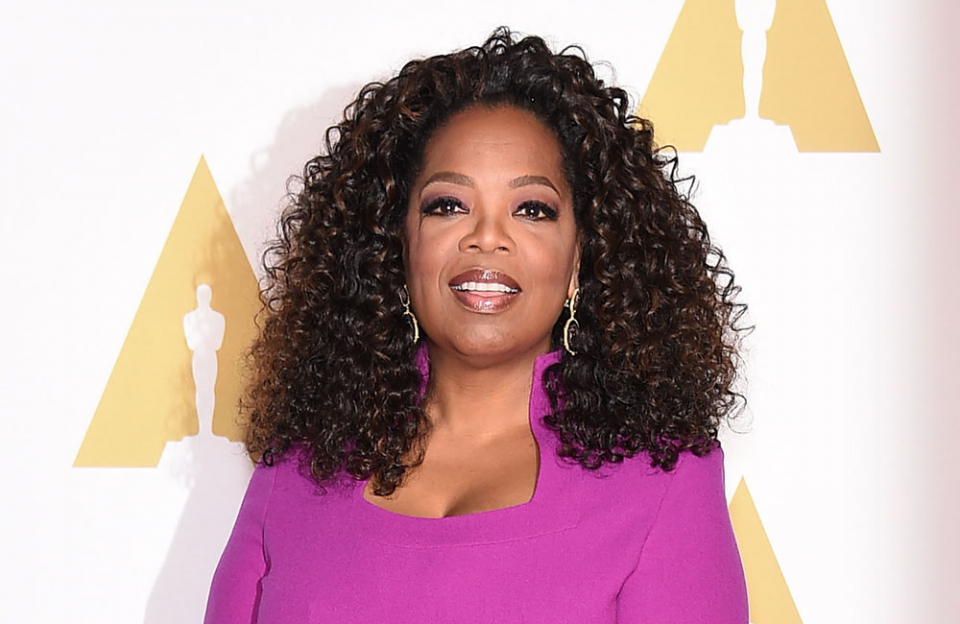 Former chat show host and actress Oprah Winfrey has dismissed speculation she could embark on a political career, insisting public life doesn't interest her.
The 63-year-old media titan is one of America's most beloved celebrities thanks to the now defunct  "Oprah Winfrey Show," which ran from 1986 to 2011 and her various film roles and it has been suggested to her that she'd make a difference as a politician and could even be a candidate to be president.
But Winfrey insists she isn't interested in public life and can state with confidence she'll never put herself forward for votes.
Speaking to The Hollywood Reporter's "Awards Chatter" podcast, she said, "I will never run for public office. That's a pretty definitive thing.
"I don't know the answer to that. But I will never have to the answer to that because I will never run for public office."
Although Winfrey would never run for office despite people asking, the current president of the United States, Donald Trump, previously said she'd be his pick for vice-president.
In 1999, he said, "Oprah. I love Oprah. Oprah would always be my first choice. If she'd do it, she'd be fantastic. She's popular. She's brilliant. She's a wonderful woman."
In her early life, Winfrey had to endure and overcome numerous obstacles and traumatic incidents including poverty and sexual abuse at the hands of family members and a family friend, while as an adult she had to cope with the premature deaths of two of her siblings.
Despite the pain she has experienced, Winfrey has never sought the help of a therapist to deal with her problems because she learned how to process pain from her guests on her talk show.
She recently said, "I had never gone to a therapist, ever. But I had so many therapists sitting in the chair across from me that I just sort of took it in. 'The Oprah Winfrey Show' was my greatest therapy. It was the greatest teaching. It was the greatest classroom and it was my greatest therapy. I came out of it a better human being having listened to everybody's stories and like, 'I don't want to go down that road. I saw what happened to that lady. I heard what he said.' I've done a great deal of healing sitting on that chair. I really did. I healed myself. I have done a lot of work on myself in that chair. That was one of the great benefits of the show."