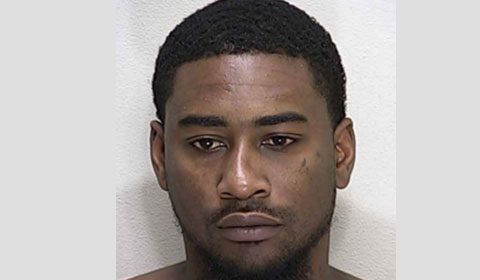 The results of a DNA test conducted after a then 13-year-old girl gave birth has landed an Ocala, Florida man in jail. In January 2016, a sister of the victim called Avisus Sedale Davis, 28, to give them a ride home from school. According to the victim, Davis stated he had to drop by his house to get gas for his vehicle.
While at Davis' house, the victim went inside to use the bathroom while her sister went to a nearby store. That is when the victim stated that Davis violently assaulted her by hitting her in the face then raping her and threatening her life as she resisted her attacker. The victim did not report the attack by Davis until November 2016 when she gave birth to a child. When police began their investigation, Davis at first denied knowing the victim or her sister. In addition, he refused to voluntarily give a DNA sample to check the paternity of the child. A DNA sample was eventually collected in February 2017 and the results came back in May 2017 indicating that there was a 99.9 percent chance that Davis was the father of the victim's child.
Davis was arrested this week and booked into the Marion County Jail on charges of sexual assault of a victim under 18 years old, cruelty toward a child – impregnated a child under 16, possession of marijuana and two probation violations.
Police believe Davis may have had contact with other minors and are asking the public to call the Marion County Sheriff's Office at 352-732-9111, Crime Stoppers at 352-368-STOP, text a tip to 274637 using keyword 368-STOP, or visit www.ocalacrimestoppers.com. Anonymity is guaranteed.