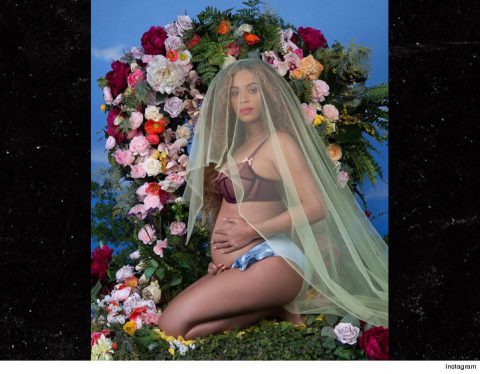 Finally. Beyoncé and her newborn twins have left the hospital and are at home in a spectacular estate in suburban Los Angeles, the media has confirmed.
A source told E! that the twins are "doing great," and that they "looked healthy." According to their inside source, Beyoncé also "looked amazing and was glowing." The mother of three also had a very mellow mood and was calm.
The twins gave the world a scare when they were born prematurely two weeks ago. The infants were ordered to be kept at the University of California-Los Angeles Medical Center for a week and a half for "minor complications."
The twins were placed under lights, TMZ first reported, as a way to cure jaundice. The twins were never in jeopardy but were suffering from the minor complications that come from being born early.
The boy and girl will join elder sister Blue Ivy and the parents at a spectacular $400,000-a-month rental in Malibu, California, a very prosperous suburb north of Los Angeles situated on the Pacific Ocean. The estate sits on 6.3 acres with jetliner views of the sea.
E! News speculates the family will be spending the summer at the mansion as they continue to look for a more permanent place to live in the Los Angeles Area.
In related news, Beyoncé is trending because her sister Solange did not thank her during her acceptance speech at the BET Awards on Sunday.
Solange, who won the Centric Award, listed a long roster of fellow female artists who inspired her over the years as well as a generic shout out to "my family" but left out Beyonce. She also thanked her husband and son.
"I just want to thank BET for my teenage years, giving me images of queens like Missy Elliot and Lil' Kim and Aaliyah and Erykah Badu and Lauryn Hill and Kelis and Reese, and the list goes on," she said.
Fox News half-seriously speculated that perhaps Solange was bitter about losing out to her big sister in the Best Female R&B/Pop Artist category. Beyonce was up for seven awards but did not attend this year's show.