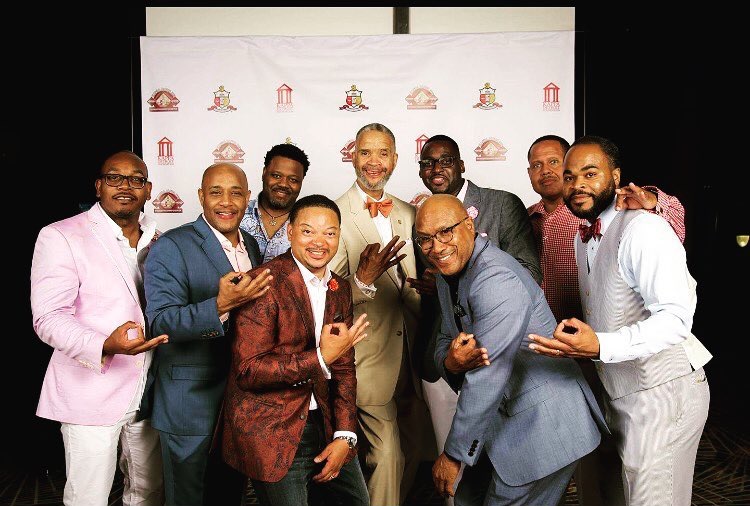 Photo Credit: Martez Brook – Kardiak Films
In 2009, 11,341 unopened, untested and unprocessed rape kits were found in a Detroit Police Department storage unit. Knowing that this leaves thousands of women in metro Detroit afraid and that justice has not been served, there's been a nonstop effort in metro Detroit with the Michigan Women's Foundation, to raise money to test each and every last one of the rape kits. Each rape kit costs $490 to process, and because funds aren't available, it has left many women hopeless knowing that their violator is still on the loose.
With the commendable help of organizations such as Kappa Alpha Psi Fraternity Inc. – (Detroit Alumni Chapter) the tangible solutions are within reach supporting community-related issues. On Saturday, June 17 at the Cobo Center in Detroit, the Detroit Kappas presented the third installment of their Night Kap fundraiser. The Night Kap consisted of grown and sexy vibes, a comfortable atmosphere with great music from the DJ, elegant red and white decor, cocktails, tasty hors d'oeuvres and education for the general public on the reason for attendance. Proceeds from previous Night Kaps were donated to the DMC Children's Hospital, Coalition on Temporary Shelter (C.O.T.S.), and Detroit Delta Preparatory Academy for Social Justice.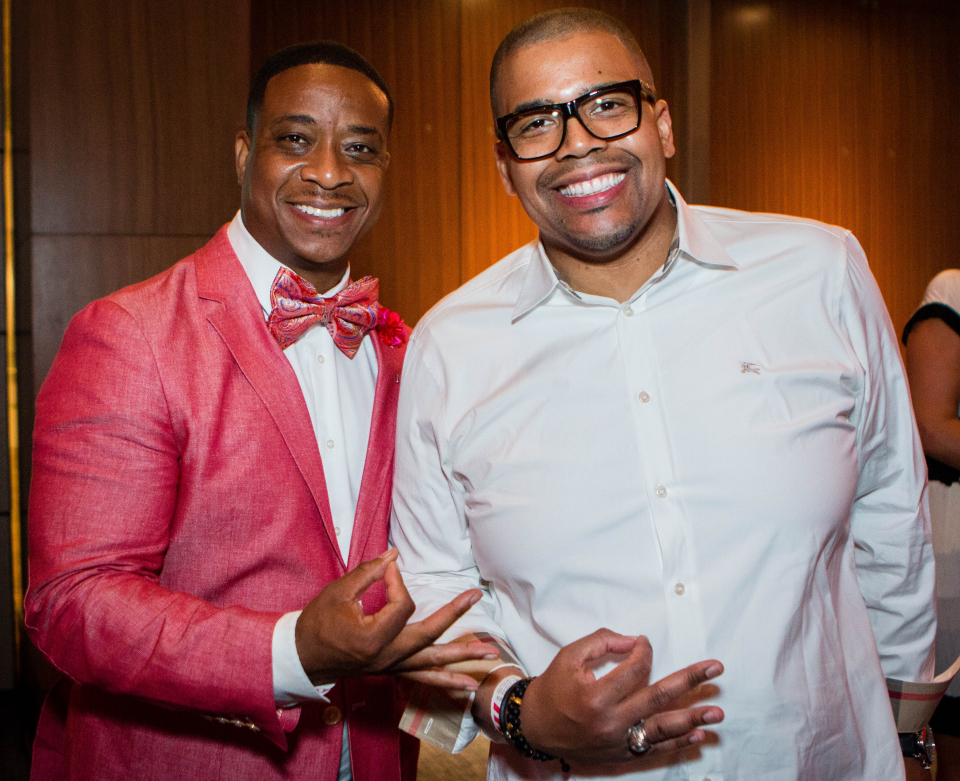 Photo credit: Martez Brook – Kardiak Films
This year's event honored the Enough S.A.I.D. (Enough Sexual Assault in Detroit) AA490 Challenge, which is an independent collaboration by the Michigan Women's Foundation, Wayne County Prosecutor's Office, and the Detroit Crime Commission. The Detroit Guide Right – Kappa Leadership Development League Program was also honored. The program leverages five phases of life: self-identity, training, social, competition and health education to mentor young men in grades 9-12. This year's financial goal was to raise funds for scientific testing of the evidence kits and prosecute cases in order to provide closure for women impacted by rape crimes. A portion of the proceeds was donated to each organization.
Rolling out got a chance to chat with Emmanuel Idowu and Shannon Rembert from Kappa Alpha Psi Fraternity Inc. – Detroit Alumni Chapter who served as co-chairman of The Night Kap III. Read their perspective of this momentous occasion.
How did Kappa Alpha Psi's core values inspire the AA 490 project?
Emmanuel Idowu: One of our fraternity's objectives is to inspire services of the public interest. We've supported the AA490 Challenge since the campaign was launched two years ago, Kappa Alpha Psi Fraternity Inc.- Detroit Alumni Chapter was literally at Harmonie Park with a delegation of brothers standing in agreement with the Michigan Women's Foundation. … We have continued to provide financial support throughout the two-year campaign. We were informed that there was a shortfall with the projections. The Night Kap serving as our signature event provided a great opportunity to help the Michigan Women's Foundation end their campaign strong. It's our hope that our additional donation will help them reach their goal.
Why was it so important for the Detroit Kappas to raise money for this cause in particular?
EI: Kappa Alpha Psi Fraternity Inc. prides itself [on] being distinguished gentlemen. Our members have daughters, mothers, wives, sisters and other female relatives in our families whom we all love. When we were informed of the shortfall and discoveries of the rape kits, we felt it was our obligation to make certain that we support this initiative.
So how did you go about choosing donors? Did they reach out to you, or vice versa?
Shannon Rembert: Our chapter collectively agreed to assist with this campaign, hence the scope was to simply raise funds for the Michigan Women's Foundation and make certain the funds were allocated to getting the rape kits processed.
What were the challenges of putting on such a huge event like today? Was it personnel, organization, etc.?
EI: Our chapter is one of the oldest chapters in the fraternity, Detroit Alumni Chapter is the second oldest alumni chapter, chartered April 3, 1920. We are a chapter that holds tradition in high esteem. Sometimes it can be challenging when a younger, progressive group of individuals, decide we want to think outside the box. The host committee uses a different approach with regard to marketing, with the use of billboards, social media, marquees, that's different for this chapter. This chapter is used to using email and snail mail, for that matter. A lot of people want to improve results but aren't willing to take a risk and change the ways they do things. So the challenge was getting people to buy into the different approach of marketing, and after we [saw] initial sales and sponsorship dollars, the critical mass of our chapter got behind the event.
SR: In addition, part of the DNA of the Night Kap series if you will, is every year, we challenge ourselves to find a new venue, giving the general public, members of the fraternity, friends and family a different look of the Night Kap. We've done it at the Garden Theater in Midtown and at the African American Museum of History and Art last year. With every year, the challenge really is to give our supporters a new experience while also keeping the event affordable.
Was there a set goal for the amount of money raised? Do you know if you met that goal?
EI: There's was not a goal set this year. With the hiatus in 2016, the committee was more concerned about making certain our patrons had a great experience and that we covered our expenses. At this point, we can report that this event has been profitable. In addition, we have managed to stay on task with the event budget.
Are there any upcoming events that the community should be aware of?
Both: For information on upcoming event follow us on our social media platforms Instagram @detnupes. You can friend the Detroit Alumni Chapter on Facebook and also on Snapchat  @detnupes.
Photo gallery credit: Martez Brooks, except where noted otherwise.