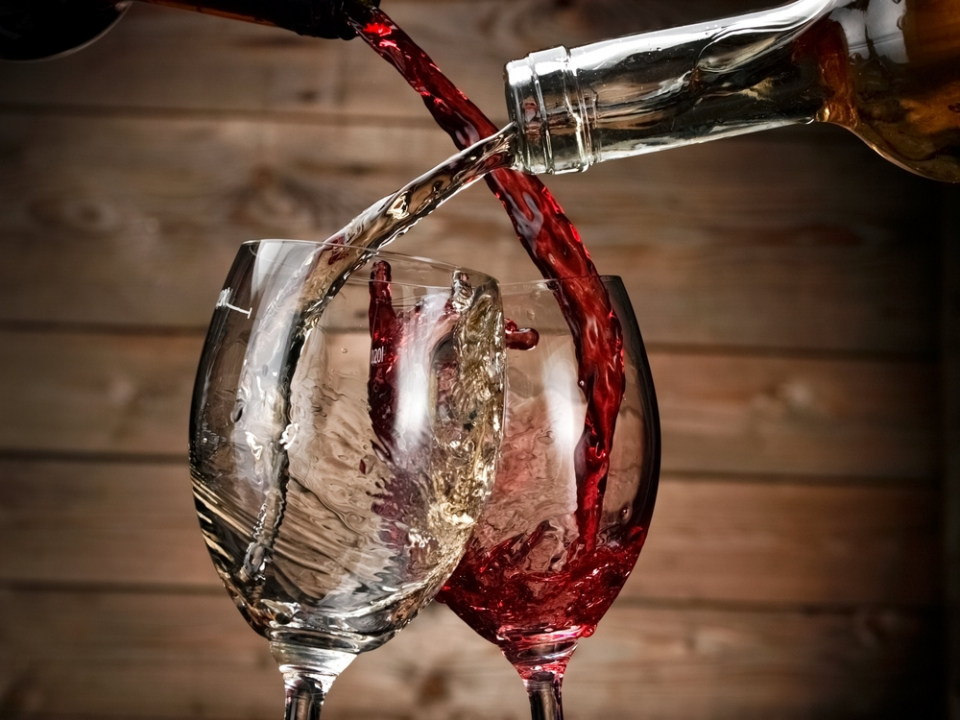 Pollsters at National Today conducted a National Drink Wine Day survey and found that of the 89% of Americans who like wine, 20% prefers red wine and 18% prefers white. But 11% of Americans prefer rosé. The survey also revealed 12% of Americans say they have finished an entire bottle of wine by themselves, while 8% of Americans say wine is their alcoholic beverage of choice.
The survey also revealed:
TOP 5 MOST POPULAR TYPES OF WINE
#1: Red (20%)
#2: White (18%)
#3: Sparkling (13%)
#4: Rose (11%)
#5: Dessert (11%)

TOP 5 FAVORITE WINE BRANDS
#1: Sutter Home (24%)
#2: Yellow Tail (21%)
#3: Gallo (15%)
#4: Blossom Hill (9%)
#5: Beringer (9%)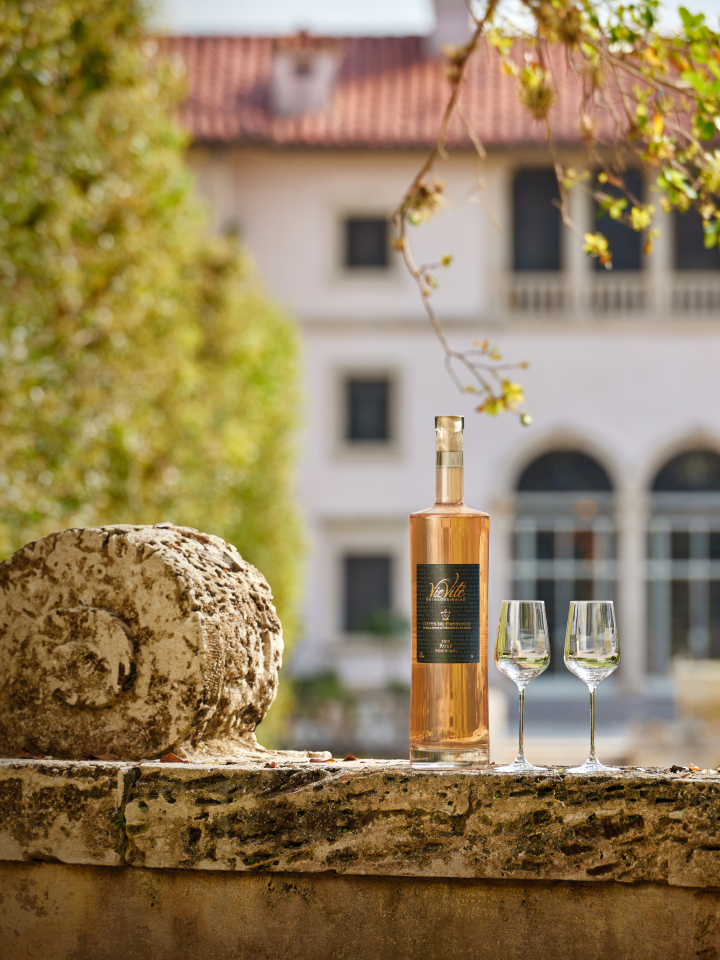 VieVité
There's no better way to cool off than with a glass of perfectly pale pink French Rosé wine. This refreshing glass of VieVité (pronounced Vee-Veetay) is distilled from Côtes du Provence, which produces characteristically dry wines that contain less sugar than many others produced around the world.
The winery, Domaine Sainte Marie, is ideally located just 21 kilometers west of Saint Tropez and stretches over 40 hectares of land. With bountiful southern exposure, the land is made of a filterable siliceous soil containing michaschists, schists, and white quartz. The slopes are rather soft and the grape vines benefit from hot, dry days and cool nights in the summer. Domaine Sainte Marie prides itself on its unique vinicultural history including rare, old Grenache vines. Year after year, Domaine Sainte Marie receives critical acclaim and awards for consistently excellent wines.
With notes of ripe tropical fruit balanced with a pleasant bouquet of white flowers and a discreet touch of spice, well-structured fruit and balanced acidity creates a crisp and delicate finish, Vie Vité pairs best with grilled white fishes, salmon, crab cakes with aioli sauce, prawns, lobster, ceviche, sushi and even a spicy seafood stew.

Baron Herzog Pinot Noir
If you thought red wine was too heavy during summer months, think again. Baron Herzog Pinot Noir features flavors of currants, tart raspberries and dark chocolate and can be served slightly chilled. According to experts at the Royal Wine Corp., the top four varieties of red wine particularly suited to the (hot)dog days of summer are Pinot Noirs, Cabernet Francs, Tempranillos, and Tintos.
Gabriel Geller, director of Public Relations and Client Services/Wine Education, Royal Wine Co., recommends chilling red wines to accompany warm-weather menus: BBQ on the patio, a day at the beach, or just a relaxed get-togethers with friends and family.