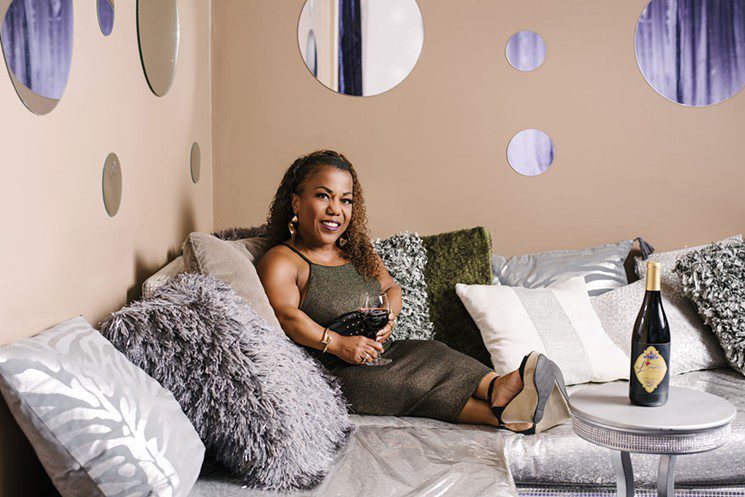 As a standout voice on "Little Women: LA," Tonya Renee Banks is making another splash with her newest venture. In September, the mogul launched her company, L'Tonya Renee Wines, to cater to both sweet and dry wine drinkers.
This isn't the TV star's first entrepreneurial rodeo. Banks has been at the head of several pursuits, including her highly popular activewear line, Boss Body.
Rolling out spoke to Banks about why she decided to enter the wine industry and how she navigates through the world of business.
Why did you decide to launch L'Tonya Renee Wines?
The idea started after wanting to find a wine that I could enjoy yet also share with friends. I typically like sweeter wines but created a nice red blend that has just the right flavors for everyone. It was great to partner with Philip Long, owner of Longevity Winery in California. He helped me come up with a great blend, and it was nice to partner with another Black-owned business. It took about six months to develop.
How did you get started in entrepreneurship? Was your family entrepreneurial?
It definitely started with my father, who was an entrepreneur. His journey groomed me to follow my own path. My dad first started a janitorial service, eventually sold it and then opened up a few record shops. He was killed when I was 13, but I know he would have opened more. I truly believe entrepreneurship was always in my blood, and it showed through my determination to make money as a kid.
What are some lessons you learned from going into entrepreneurship?
It's not easy. A lot of people look at the finished product and think that owning their own business is something they want to do. But it's a lot of work behind it. You have to really stay focused and not give up. The wine business has been a bit easier for me, but I believe it's because it is my second time around creating something. I've cried a lot, but I love having the freedom to do things on my own timeline.
What are some ways that you pushed through those hard moments?
A lot of prayer, and I had to cry it out. If you hold it in you can physically make yourself sick, so I would boo-hoo sometimes. But I also have a great support group and business partner who has talked me through a lot of those moments.
How have you grown your wine business since you launched this year?
Networking is definitely an important piece. Social media is also huge. I think being on the show has also helped me to have a voice that has attracted people to my brand. But ultimately you just have to get out there. I've had to go to different restaurants and present them with my wine for them to sell and push online orders. You have to take baby steps, and I think it's working for me.
Is your wine a flavor that new wine drinkers would enjoy?
My wine will complement every palette. I've had people who don't drink wine taste L'Tonya Renee and love it. I've even gotten that feedback from men.
What are some of your visions for the company in the upcoming year?
I'm working on my wine being known all over the country and eventually expanding internationally. I'm also working to develop a sparkling white wine.
To keep up with Banks and L'Tonya Renee Wines, you can follow the company at  @LTonyaReneeWines or visit her website at tonyareneebanks.com.