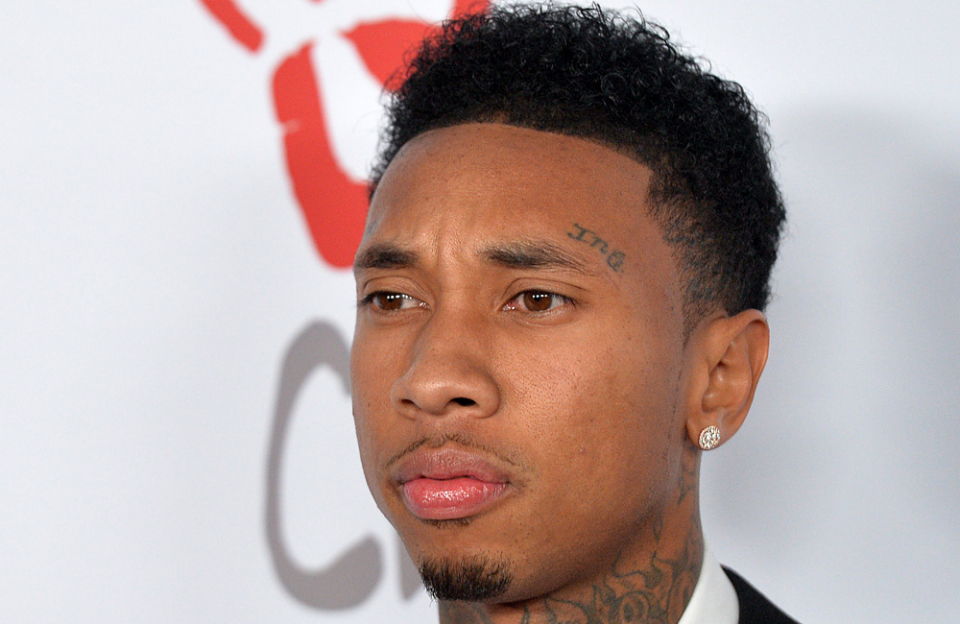 Tyga has revealed he warned Rob Kardashian about dating Blac Chyna because he didn't think the sock designer could "handle" his former flame.
The "Rack City" hitmaker, who has a four-year-old son, King Cairo, with the 29-year-old model, admitted he spoke to the half-brother of his former girlfriend Kylie Jenner to suggest he stay well clear of the star.
But Tyga admitted Rob (who has eight-month-old daughter Dream with Chyna, who he split from earlier this year after a tumultuous relationship) was "blind" with love and didn't want to listen to the advice.
He said, "I told him what he was going to deal with. I told him I was with her for three or four years, this is what you're going to deal with. She's just got a different mentality. She really is a good person at heart but she's been through a lot in her life and she didn't have people to help guide her.
"I just knew a n***a like [Kardashian] ain't going to be able to handle someone like her. He's coming from a whole different world, he don't know how she move and think. But when you're in love and don't care what nobody else thinks… love blinds you."
Earlier this month, Chyna obtained a restraining order against Rob after he posted explicit images of her on Instagram and accused her of being unfaithful and doing drugs, but Tyga insisted he isn't going to get involved in the situation.
Speaking on Power 105.1's Breakfast Club, he said, "I told homie, too. I told him what the play was … I'm not gonna intervene on what they got going on, that's not my business."
The 27-year-old rapper went on to suggest he had made both Chyna and Kylie more famous because of their association with him.
Discussing accusations he is a "sexual predator" because he had been dating Kylie while she was underage, he said, "I'm always ahead of the curve …. I knew she had a lot of potential. I feel like I was put in that position to help her. Before I got with her, people in the urban world weren't talking about her.
"It happened with Chyna, too. I got with Chyna, now she's super glowed up. I got with Kylie, she's super glowed up."